Sharrate, INDIA.
Mobile App & Website development for Home Furnishing business
E-commerce mobile App Development for iOS & Android Platform & Mobile Responsive website development on Magento Platform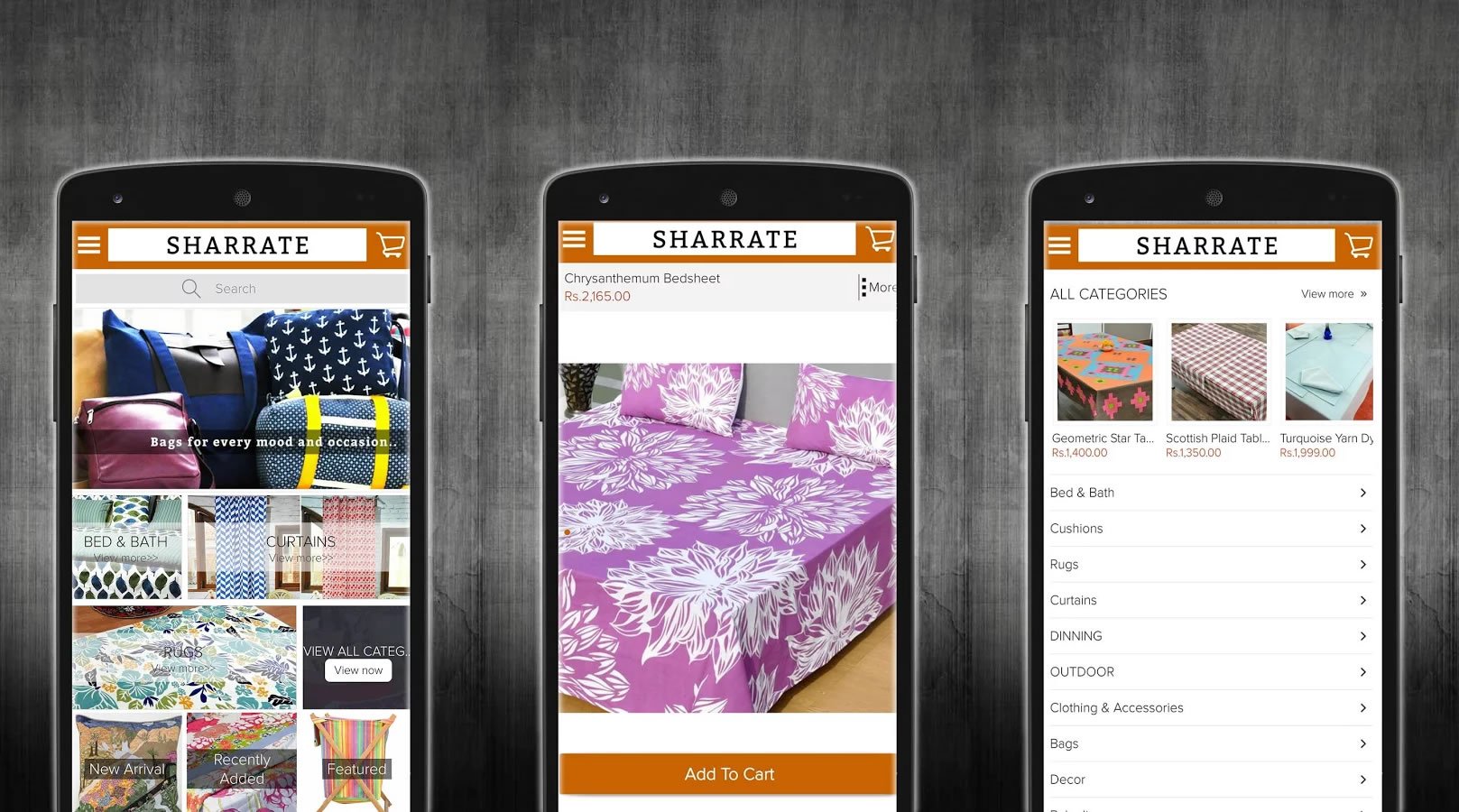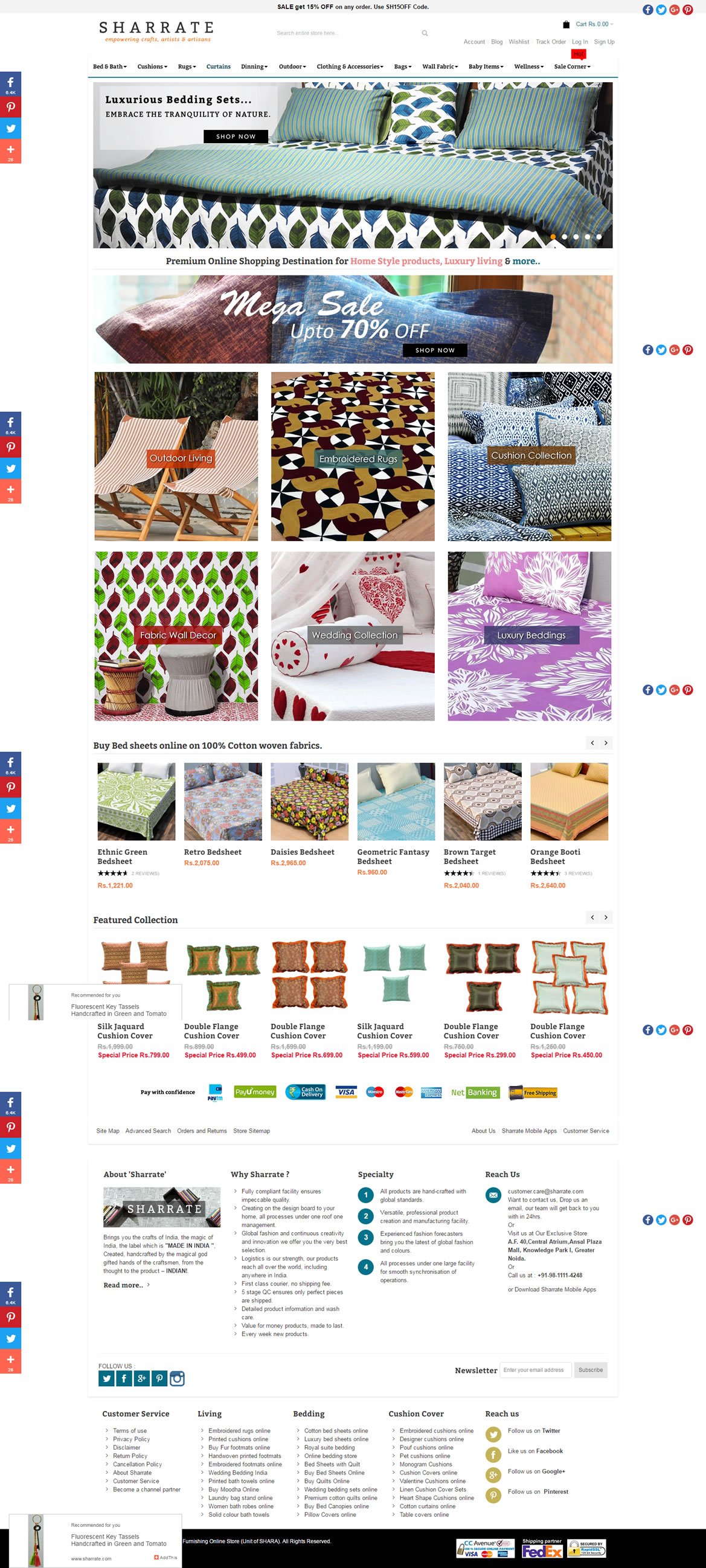 About The Company
Sharrate creates manufacture and retail, home And lifestyle products. Their rich experience in exporting these products since 35 years brings to the customer the very best in global fashion and quality.
Delivered Solution
1. UI Design for Android & iPhone App for different screen size.
2. Analyze business requirements & prepare detailed wireframes for project execution.
3. Solution development for Web & Mobile platforms.
4. Analytical reports development for e-commerce transactions.
5. Robust back-end development for Admin users.
6. Integrate mobile payment gateway for payments.
7. SMS gateway integration for the mobile app.
8. Auto-detect user location.
9. Develop Android & iPhone Apps with JSON web services. and integrate it with Magento based online ecommerce website…
Technology Used
1. Xcode, iOS for iPhone app.
2. Android SDK for Android app.
3. PHP & MySQL Database (Cake PHP).
4. XML Web services
5. Twilio SMS API
E-commerce Website using Magento CMS development company