Food Appy, UK.
Food Delivery Mobile App Development
On-demand Food order delivery mobile app development company India provide this development to provide subscription-based lunch services. Lunch has been served by various home-based chefs.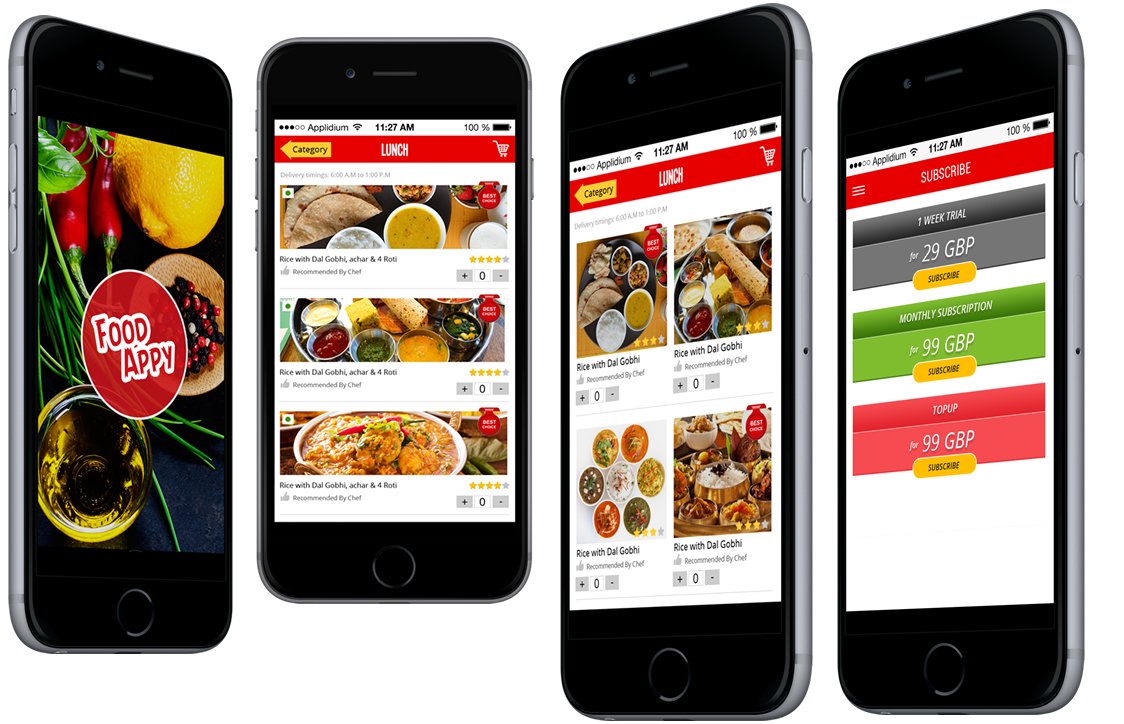 About The Company
In the Autumn of 2015, our founders met together to discuss their vision to create a curated food market place. The idea was inspired by their passion for food specialties (predominantly healthy food). This brought up the need to have several brain storming sessions with local chefs who sell authentic food through pop up stalls on high-streets.
This led to the birth of FoodAppy a mobile app platform that would allow our chefs to list fantastic foods and vice-versa allowing food lovers to order from them on a regular basis.
The most exciting part of FoodAppy is that you could try a new dish every day and never get bored of eating whilst staying healthy and not wasting any time searching the high street or cooking.
Delivered Elements
1. UI Design for Android & iPhone App for different screen size.
2. Analyse business requirements & prepare detailed wireframes for project execution.
3. Solution development for Web & Mobile platforms.
4. Analytical reports development for Restaurant dashboard.
5. Robust back-end development for Admin users & Restaurant users.
6. Integrate payment gateway for online payments.
7. SMS gateway integration for txt no each events of website or mobile app.
8. Login via Google & Facebook implemented.
9. Auto-detect user location to fetch nearest food outlet facility.
10. Google map implemented for directions to near food outlets.
11. Develop Android & iPhone Apps with JSON web services.
and many more ….
Food delivery mobile app development company, Food delivery mobile app developers