Fooonclick.com, U.A.E
Multi-Restaurants Food Ordering / Delivery Portal
Market Place for Different Restaurants offers their Food Menu for order & delivery. Multilingual Food Ordering Portal.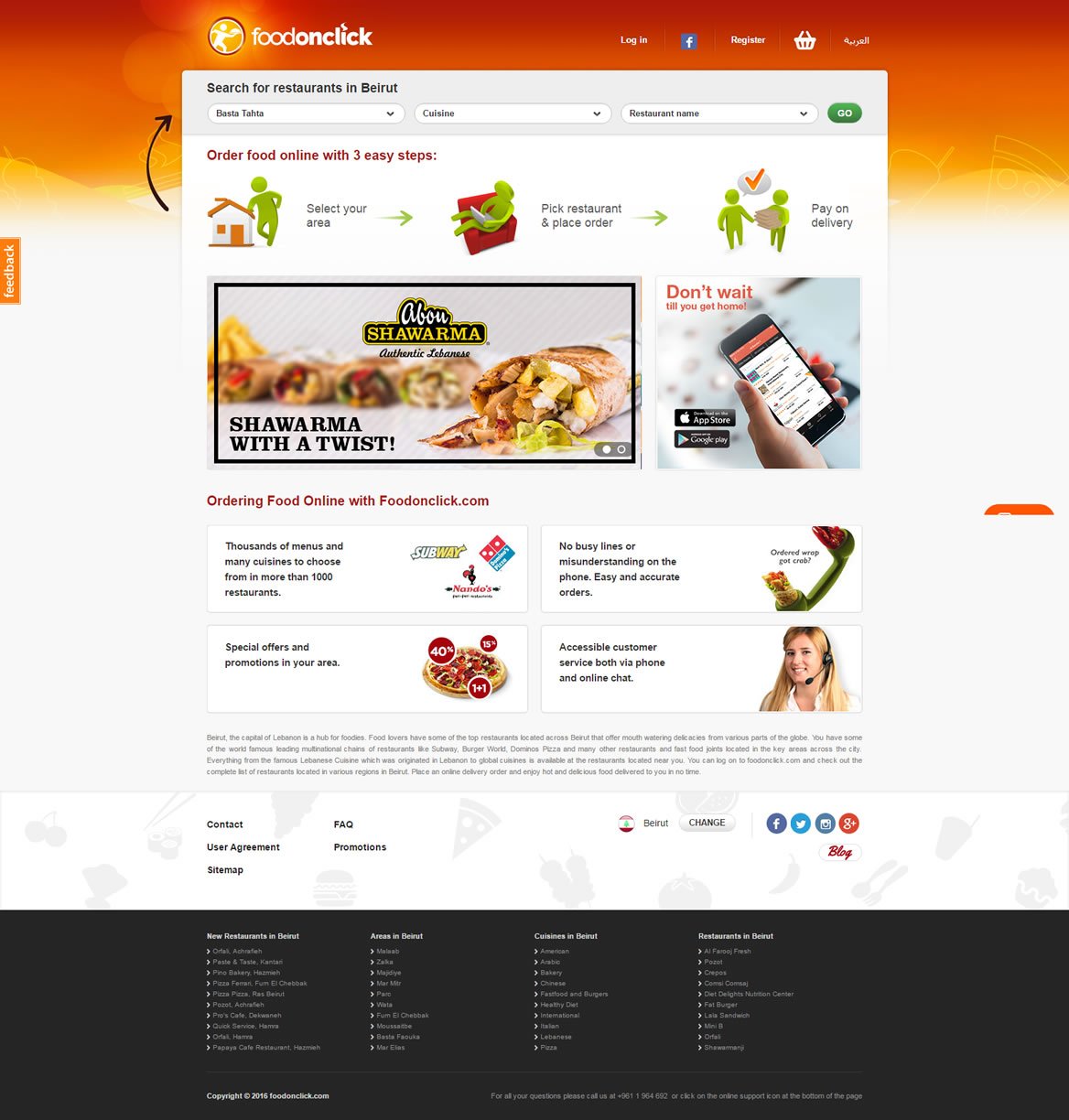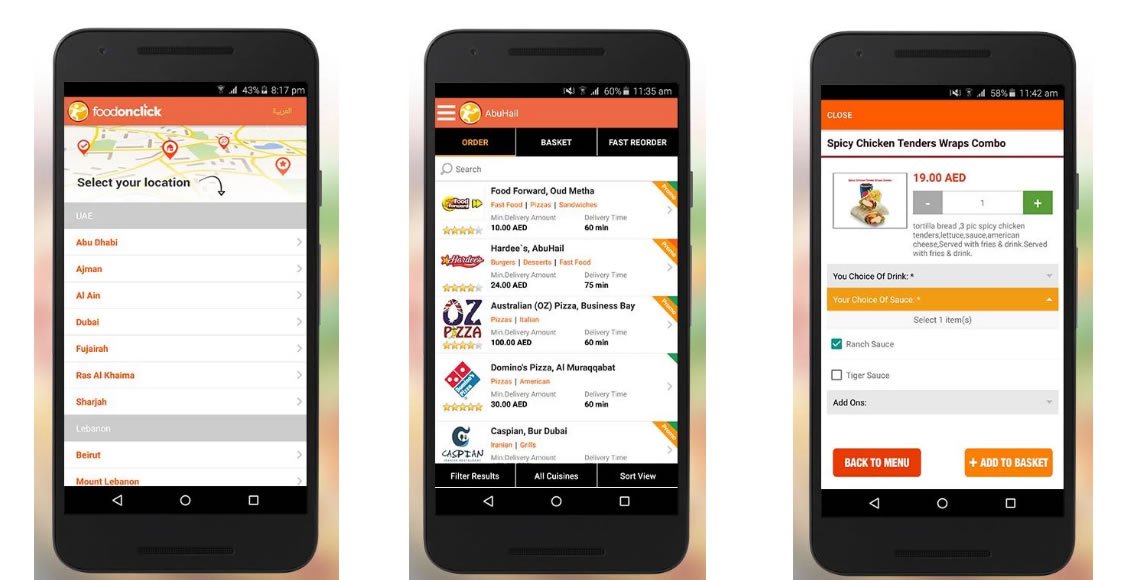 About The Company
Order your meal online! You can find more than a thousand restaurants delivering to your home or office anywhere in Dubai, Sharjah, Abu Dhabi, Ajman, Al Ain, Fujairah, Ras Al Khaimah, Doha and Beirut! Find actual menus and special offers from various restaurants that deliver to you, choose dishes and order online: Cash on delivery!
Delivered Solution
1. Custom design of the Portal.
2. Complete analysis of business requirement.
3. Custom development of features based on Linux platform in PHP & MySQL.
4. This is a multi-restaurant comprehensive food ordering portal with vast features.
5. Robust backends for website admin users & separate admin panels for restaurants.
6. Online payment processor integration.
7. SMS gateway integration.
8. Mobile responsive layouts.
9. Google email like order receiving mechanism.
10. Android & iPhone Apps.
Technology Used
1. Advance PHP Custom Development.
2. Custom UI Designing.
3. PHP & MySQL database.
4. A website, Mobile Apps Development.
5. JSON Web Services development.
Food ordering web portal development, Food delivery web portal development company India