HungryHouse, India.
On Delivery Pizza Delivery Web & Mobile Apps Development
On-demand pizza delivery mobile website apps development company. The best solution for Pizza delivery food outlets. We have on demand website, portal & mobile apps solution for pizza delivery business. been an offshore digital solution company all our solutions are at a very reasonable cost.
What a difference between normal food delivery solution & in Pizza delivery solution?
Both the solution works in a similar way but listing the items for Pizza is slightly different than normal food items. Mostly Pizza orders are configurable like various toppings, with or without cheese, an extra bunch of cheese, type of bread base etc. That's why if you have a pizza bakery then you have to opt for the On-demand pizza delivery mobile website apps development company to fulfill your requirements and take you to next level of revenue sales.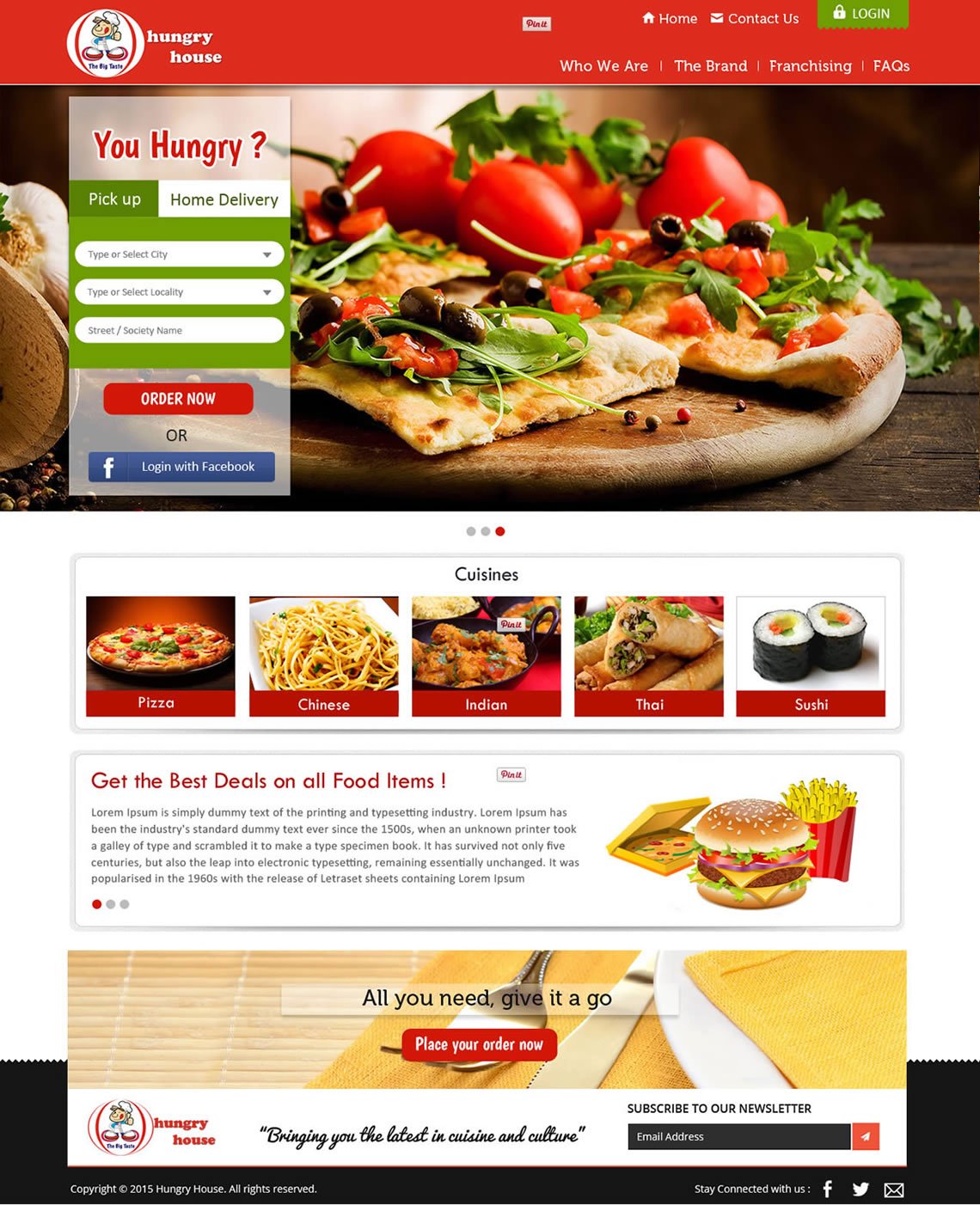 About The Company
Hungry House Pizzas and more is a leading business house of quality brands in the Quick Service, Fine dining and Speciality Confectionery food segment across India. The solution built for them so that their customers can place & configure their Pizza orders online through their website.
Delivered Solution
1. Custom designed website with user-friendly build a Pizza order features.
2. The complete analysis of business systems.
3. Custom development of features based on PHP language & MySQL database.
4. This is a single owned food outlet.
5. Easy to use backends for website admin users.
6. Online Pizza ordering system with bundles.
7. List latest deals & discount with coupons management module in the backend.
8. Ajax based single page Pizza ordering feature which no page refresh.
9. Online payment facility through a couple of payment gateway systems.
10. Detailed analytical reports in the back-end panel.
11. Delivery tracking section for customers to track the status of their orders.
12. Send notifications to senior staff on each delayed orders.
Technology Used
1. Advance PHP Custom Development.
2. Custom UI Designing.
3. PHP & MySQL database.
4. A website, Mobile Apps Development.
5. JSON Web Services development.
On-demand pizza delivery mobile website apps development company