Survey Mobile App Development
Survey App for Pollution Checker
Mobile App Automatically detect the device location and ask for pollution reading to provide further Do & Don't for health care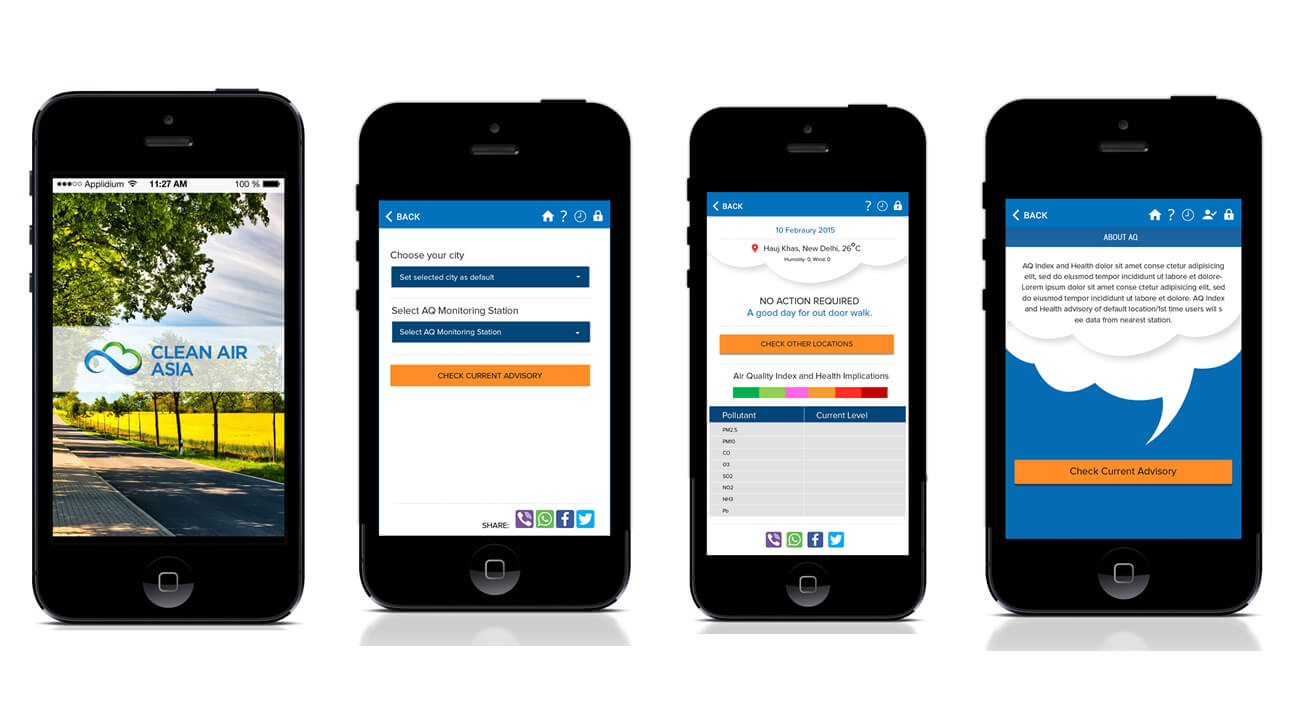 About The Company
Clean Air Asia leads efforts to enable Asia's
1000+ CITIES
to reduce both air pollution and CO2 emissions and thereby contribute to more livable and healthy cities with blue skies and low carbon footprint. We help to reduce emissions through policies, plans, programs, and concrete measures that cover air quality, transport and industrial emissions and energy use.
Delivered Elements
1. Designed mobile app screens for both the platforms iOS & Android.
2. A survey mobile app to collect the data of emission from various cities.
3. Clean Air Asia is an international non-governmental organization.
4. App user can check air quality of various regions or current location by GPS.
5. Global data has been connected with the APP to match the existing data with previous data.
6. Like & Share with friends facility.
7. App user can click pics from mobile and upload them with their feedbacks about the environment.
8. Solution built on Android operating platform.
Pollution survey mobile app development company - Survey mobile app development company