Walkability, India
Pollution Checker & Survey mobile App Development for iOS & Android Platform.
Pollution measuring survey app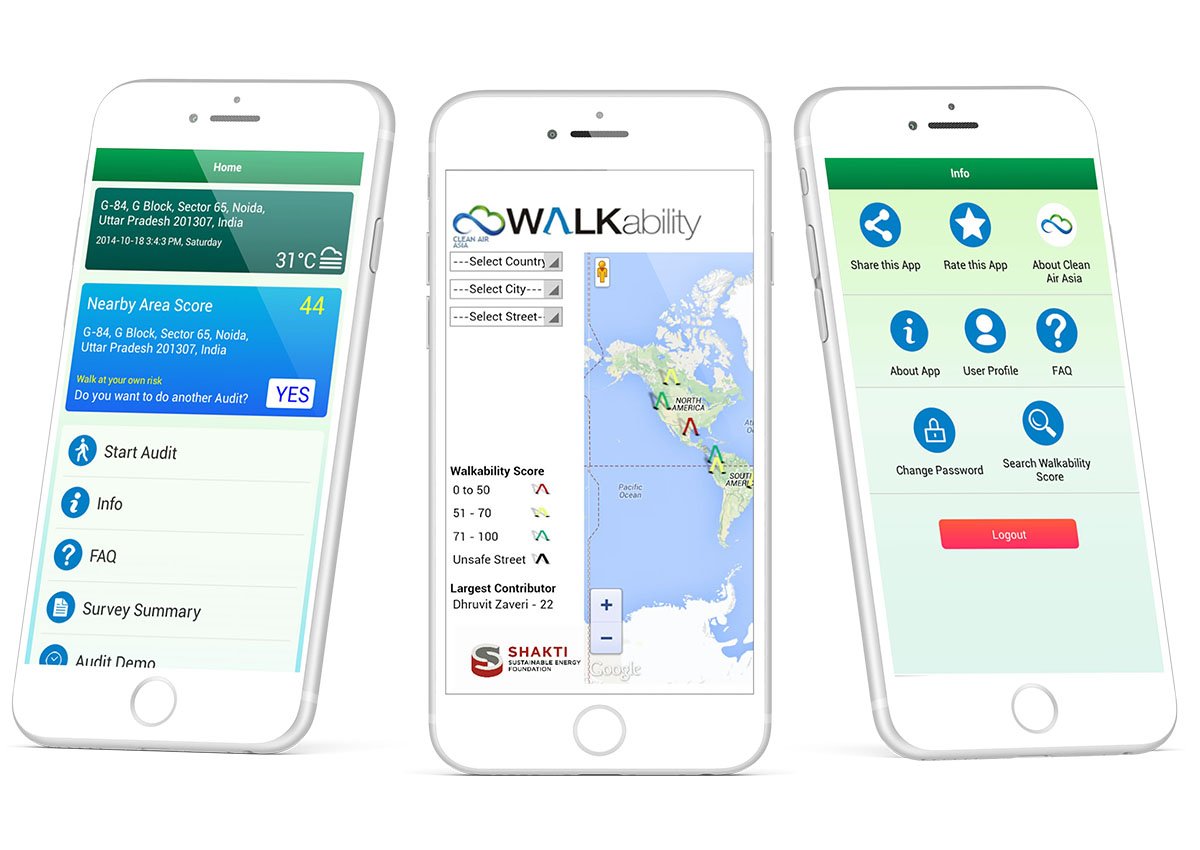 About The Company
Clean Air Asia (formerly CAI-Asia) presents the new version of the walkability app.
Here is a cool way to audit your street through an app. The audit consists of 9 key questions essential for walking, (each with 6 options) to rate a street. The location of the audit is picked up and mapped along with the score. The audit results as well as the app can be shared via facebook, twitter, and email. So, now while walking you can contribute useful data, which can be connected with the local authorities to help improve the walking conditions.
Delivered Elements
1. Custom design of mobile apps in different screen size for iOS & Android.
2. Complete analysis of business requirement.
3. Web services development in JSON XML.
4. Back-end development in PHP & MySQL to store the results of user submissions.
5. Auto-detect app user location.
6. Survey / Audit consist of 9 key questions.
7. Share the result on social media websites through mobile app.
8. App used to collect information about pollution level in different places in the form of short survey.
9. Mobile apps developed for iOS & Android platform.
Pollution survey mobile app development, Pollution checker mobile apps development company India