Diwaniya, U.A.E.
Social Chatting Mobile App Development
This App built for iOS & Android App platform, where a user can create groups and start one to one chatting. This App has been coded with language strings for English to Arabic transformation with RTL support.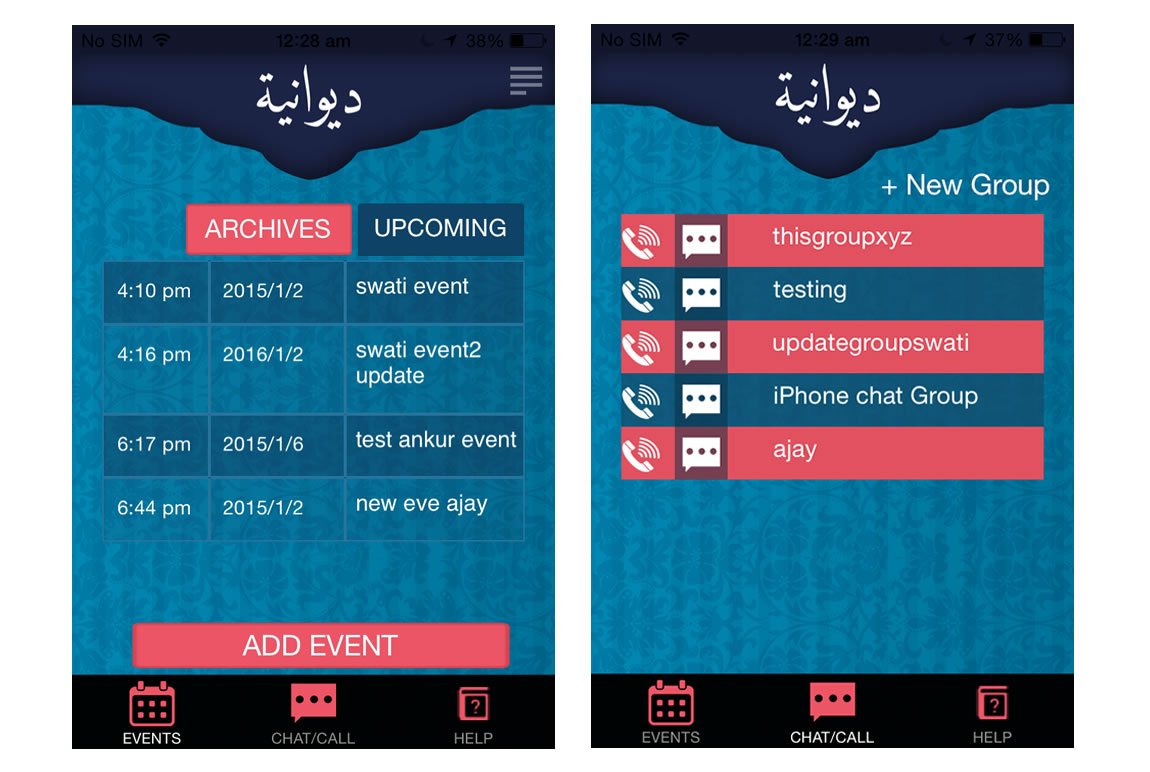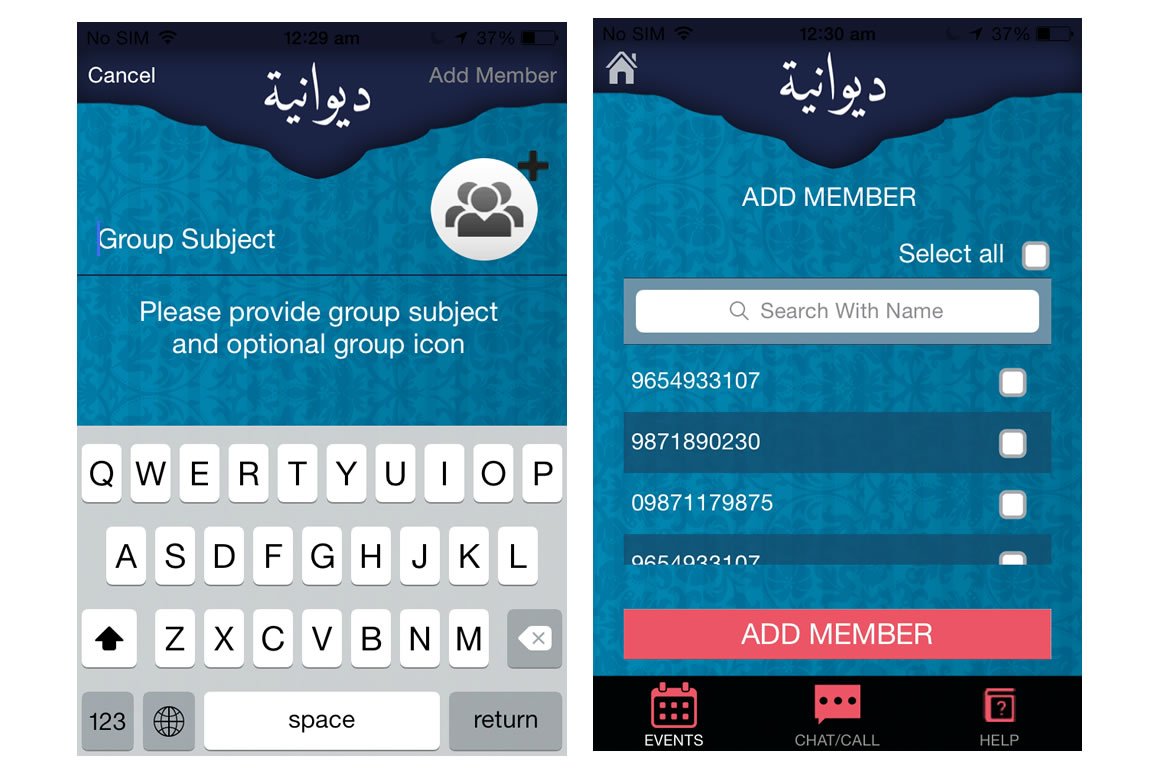 About The Company
Diwani has been started as a startup idea shared by UAE client to make a platform where a user can create private groups and chat with them based on its contacts added in the phone.
Delivered Elements
1. UI Design for Android & iPhone App.
2. Third party SMS gateway API integration with APP back-end database.
3. Complete business analysis of requirements.
4. iPhone & Android Apps.
5. Worked on XML web-services.
Social chatting mobile app development, Arabic language mobile app developers India