SPA Atlantis, USA

SPA Appointment Booking Website
Appointment Booking website development on WordPress Platform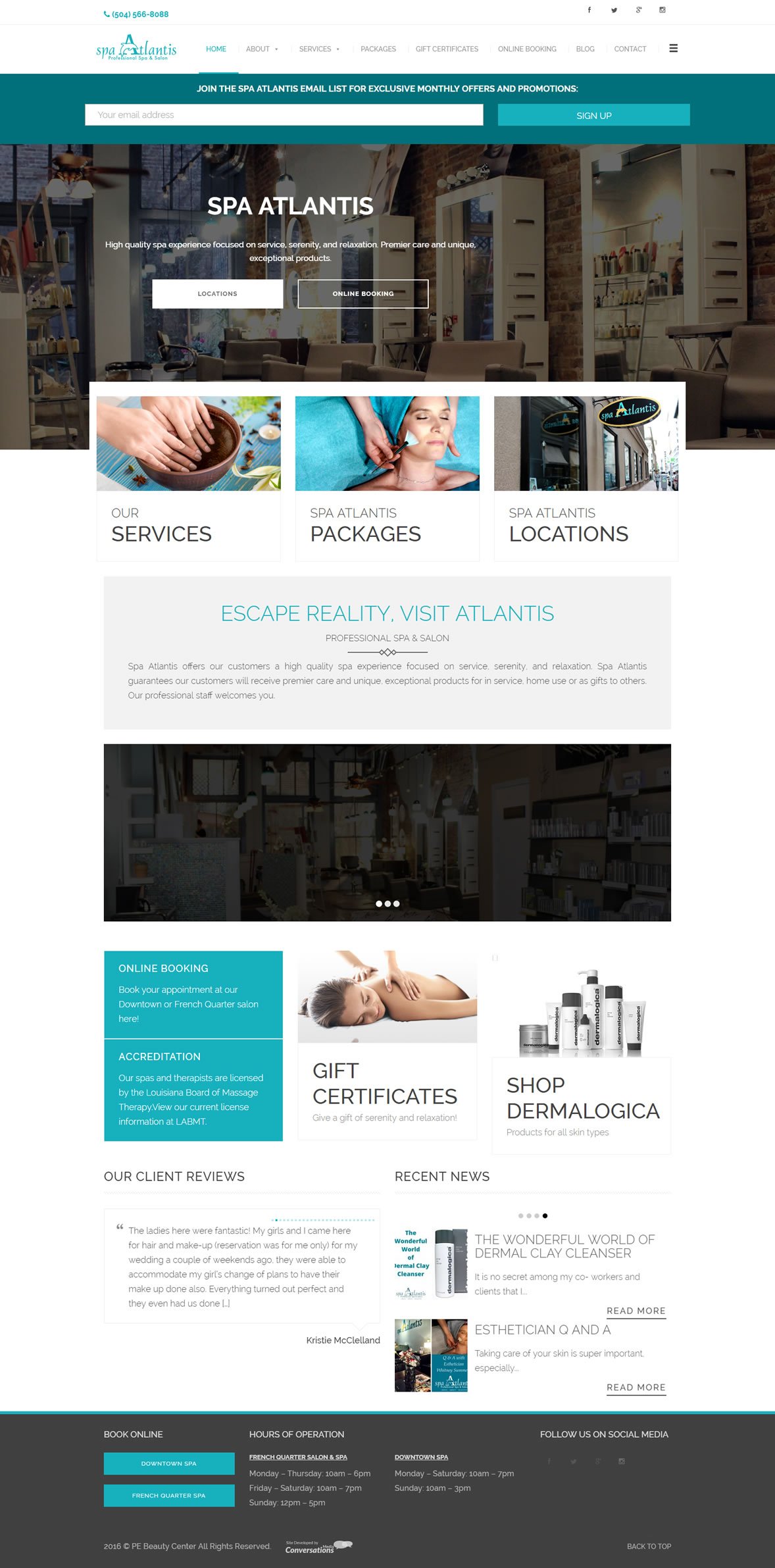 About The Company
Spa Atlantis offers our customers a high quality spa experience focused on service, serenity, and relaxation. Spa Atlantis guarantees our customers will receive premier care and unique, exceptional products for in service, home use or as gifts to others. Our professional staff welcomes you.
Delivered Solution
1. Enhance overall site architecture and navigation to enable easier browsing and a more user friendly on hand held devices.
2. Fully mobile responsive solution with WordPress CMS backend.
3. Implement security patches for WordPress to make it hack proof.
4. Make it search engine friendly so that it generates traffic from search engines.
5. Improve over all brand of the company among its target audience.
6. Integrate online booking system.
7. Implement Blog setup in same design theme.
8. Newsletter sign up module to generate leads.
Website designing for SPA Business, Appointment booking website development company India