Repeat business from regular customers is a key for growth
Get user-friendly e-commerce mobile apps for your business
Fablian, An offshore ecommerce mobile design & development company provides strategic eCommerce solutions to sell your products online effectively. Now the eCommerce industry is highly ripened & competing, We need to conceptualize, plan, design, develop strategies, code mobile app & draft ways to market our business online via various channels to become a successful eCommerce venture.
At Fablian you will get all professional ecommerce mobile app development services starting from conceptualizing your eCommerce venture to final delivery of mobile app which will work to attract the mobile audience and make sales for your business. We already worked with different eCommerce business models, Either you are opting for going to sell your own products via mobile apps or want to create a marketplace platform so that vendors come to you and sell their products with you, we are proficient in both the models.
Increase in numbers of Mobile Users
The mobile audience keeps increasing day by day, which creates a next venue of connecting with the customer to make more sales of any type of business.
User-friendly hand held platform
The reason behind the increase in mobile users is its ease to use fact, customers feel easy to make research on their wants and make orders via ecommerce mobile app.
24x7 Always Open
Your app in customer mobile app is like a 24 x 7 always open shop for your customer, When they need anything just they make a purchase in a few clicks of the app.
Medium to Push Sales
Through push notifications & personalize messages you can spread great offers to your customers based on their purchase history analytics.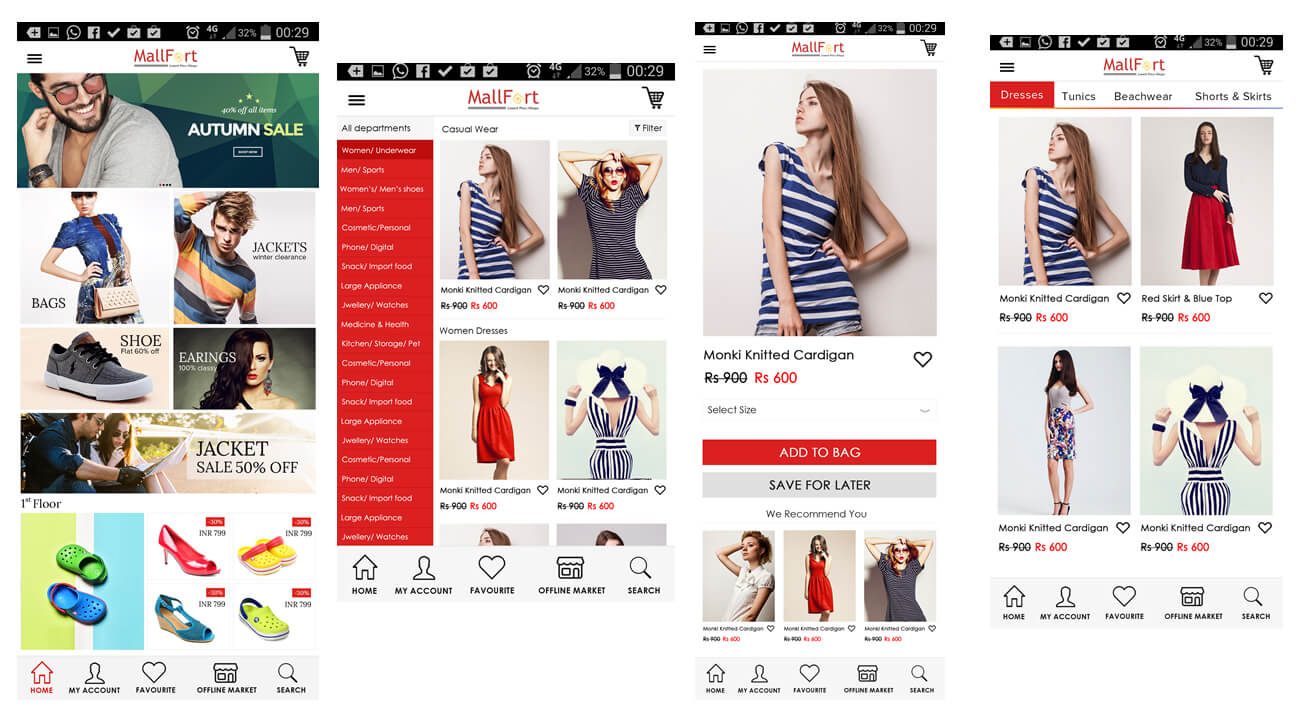 Top Ecommerce Mobile App Development Company, Catch your mobile audience