MULTI RESTAURANT FOOD DELIVERY ORDERING CUSTOM DEVELOPMENT
Complete food ordering Mobile Apps & Website development solution
Due to popularity of online eCommerce awareness among the customers, online food order system come up with new opportunity for every food business. Addition of online ordering facility to your existing food business increase your sales as well as brand awareness among your customers which ultimately increase your revenues.
Due to this reason we also got an opportunity of working with different food businesses under different business models. We have vast experience in developing these solutions for food business with various features and workflow as per their desire.
This has been assured that when you work with Fablian for your solution for your food business, you will get tremendous benefits of our previous experience, which we gain in past few years.
Highlights of our Food Ordering Mobile & Web Custom Development
If you want to outshine your food business revenues to next level, then you should have food ordering & delivery system at a place to increase your customer base and their satisfaction. This is a Digital Age of millennials, They look for high convenience & smart business procedures to make them a decision to buy something. Food Ordering Mobile App Development or Food Ordering Website Development helps your business to grow your business awareness among your potential customers.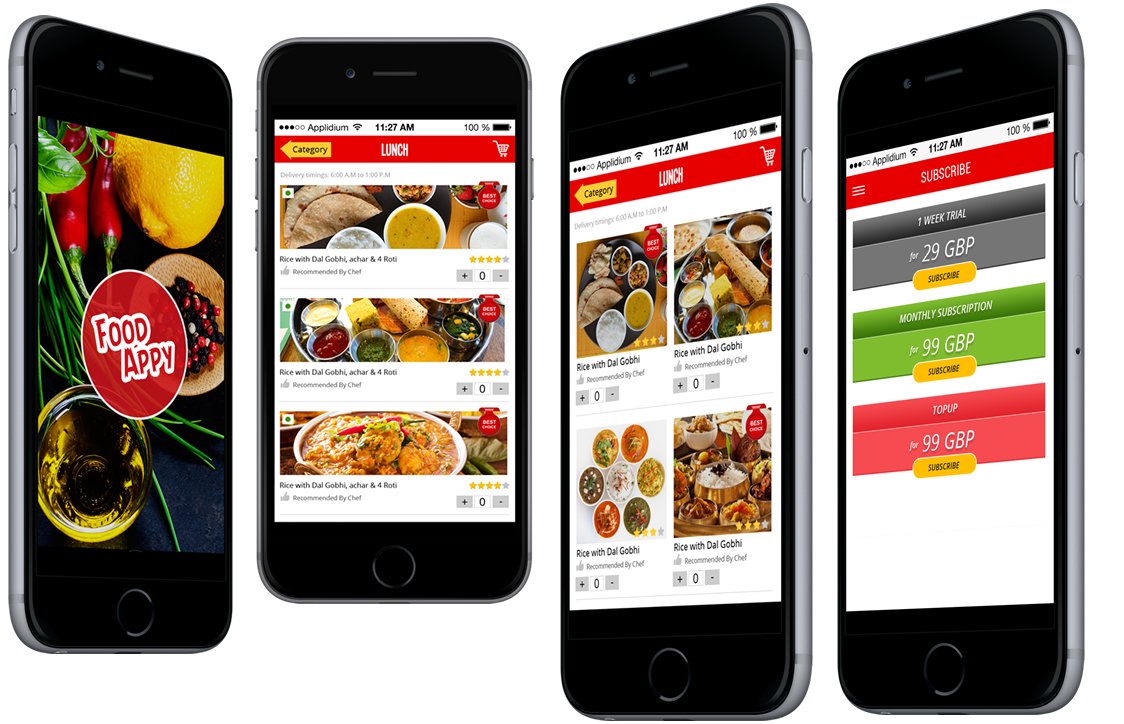 CUSTOM USER INTERFACE
Our experts design a custom user interface for every food ordering solution to make it unique and attractive.
MULTIPLE PLATFORM
Our food ordering solution includes online website, iOS app, Android App & strong back end.
PAYMENT PROCESSOR
All solution integrated with a payment processor to get paid online via credit/debit cards.
REWARD POINTS MODULE
You can easily assign discounts or reward point system to offer royalty to your customers.
ADVANCE ORDERING
Have facility to schedule order for delivery by our customer, Gives a unique edge over your competitors.
LOGISTIC SETUP
All logistics can easily setup from back end panel as per your requirement.
DIRECT INVOICE TO PRINTER
Integrated with SMS printer so that as soon as you receive new order it will be printed automatically.
MOBILE OPTIMISED
Online food ordering website is fully mobile responsive so that it will be user friendly if accessed from mobile device.
ORDER TO KITCHEN
System processed order directly to kitchen & they can accept or deny the orders as per availability.
FEEDBACK & SUPPORT
Feedback & support section for the convenience for your customers.
STRONG BACK-END ADMIN PANEL
Provided with full featured admin panel, so that you can manage all activities and various data from admin panel.
FOOD MENU MANAGEMENT
Manage food menu catalogue with ease of user interface from admin back end panel & it will sync to all devices automatically.
Some of our Food Ordering Mobile & Website apps
Fablian developed various successful food ordering solutions for food industry till date. We gained splendid knowledge of every kind of digital solution for food industry whether it is for sophisticated Food Ordering Mobile Apps development, Food Ordering Website development, tablet table booking system, kitchen order processing app, automatic invoicing app, or simple food menu order app for a small food outlet. Our experts code your any time of requirements into reality.
Want to grow your Food Business? Contact us today,
Food ordering mobile apps development India, food website development India, Food delivery mobile apps development, Food delivery website development company India