STANDARD PROCESS
Project Acquisition
Process
Know our services, company culture, the team members.
We at Fablian Technologies, An offshore web & mobile app design & development company based out of India never accept any new project without acquiring a proper understanding of its objectives. We play a unique role in knowing the real purpose of project & then do analysis and suggest the best optimum way to achieve them through technology & digitalized solutions.
A proper understanding of customer's new project means knowing more details regarding target audience, industry, income groups, geographical areas, age segment of customer, competitors, budget, etc. So that our BI will do a feasibility study and prepare a blueprint of different solutions to acquire your goals & profitability.
Our project acquisition process is very different from what all other firms do such as Taking requirement, place proposal, start & finish the project then move on to another project. Our experience counts in our project acquisition process, our philosophy of making customer business a success instead of just complete the product development, this is a part of our expertise of maintaining long-term strategic relationships with all our clients.
Please scroll down to see details of our project acquisition process. If you still have any question for us to send an email at [email protected] we are happy to explain you more.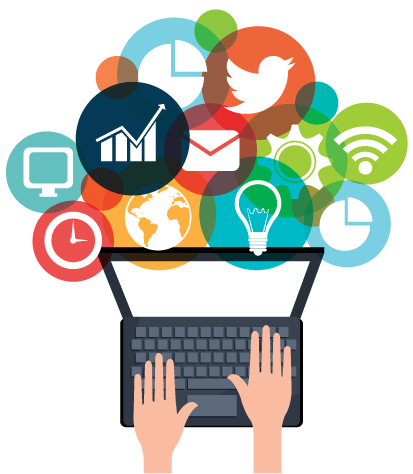 Fablian Project Acquisition Process
STEP 1
REQUIREMENT GATHERING
This is the first contact with a customer after they express their interest in any of our services or by sending a query to us. Our respective team member has a call with a client to know as much as details about his business, his requirements, his goals & objectives from his project, his budget for project development & his idea to market it after completion, etc.
STEP 2
ANALYSIS
After collecting all the requirements of the project, our business analyst using his knowledge and past experience to do various analysis on objectives of the project, competitors in a similar domain, market prospects & available technologies. Then prepare a short proposition which contains various options need to be developed and send to the customer. These options will be discussed with you to prepare the final requirements of the project.
STEP 3
SCOPING & PRICING
Based on the finalized requirements, Our technical expert draft a detailed scope of work document which will be a base of your project development and highlights all module/features of the project. Timeline with different milestones has been defined in the document with pricing & payment methods.
STEP 4
AGREEMENT & NDA
An agreement has been prepared with the terms of work & highlights of the finalized proposal, which needs to be signed by customer and Fablian as well. Then our account department sends you request for deposit as mentioned in payment milestone heading in the proposal to kick off the project work. We are very comfortable in signing any Non-Disclosure agreement if it has been required by any customer.
STEP 5
PROJECT KICK-OFF MEETING
As soon as we receive the deposit of the project, we assign a project manager to your project who schedule a kick-off meeting. This meeting has been participated by the customer, project manager, business manager & team leader. Agenda of this meeting is to make sure that all members of the project development team have a clear understanding of requirements or if they have any question discuss the same during this meeting.
Offshore web & mobile app design development company - Project acquisition process