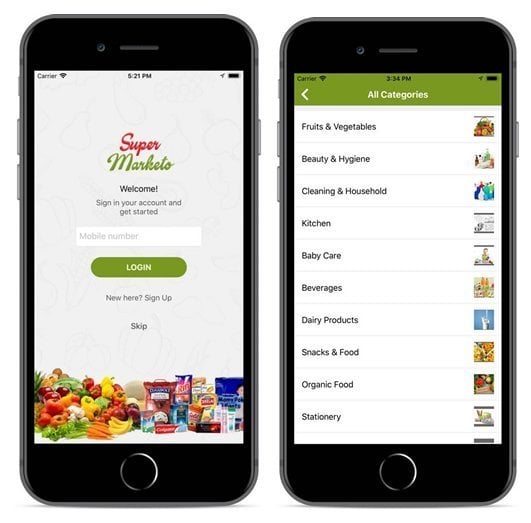 APP FOR GROCERY DELIVERY
Grocery Delivery Ready-made Mobile App Solution V2.0
Grow your grocery business by delivering daily need items at your customer doorstep with our Readymade mobile app solution from the leading grocery delivery mobile app development company India. Set up your product catalog and send push notifications with the latest offers to make regular clients and grow your sales.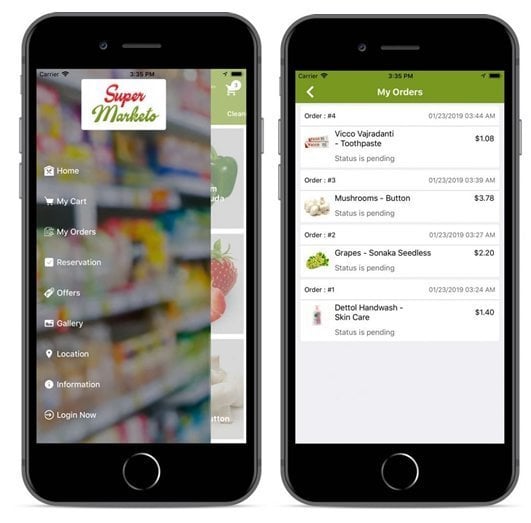 Get Readymade Grocery App Today!
Today's generation favors placing the orders on the App.
Repeat purchases through Pick-up scheduling or home deliveries.
App handles repeat orders for pickup bookings or home deliveries.
Make Routine Customers which grow your daily orders.
The app is a medium to increase your customer base, On the top of conventional walk-in customers.
Enabled with Push Notification Offers, Check-in Reward System, Order Tracking.
Customer engagement with regular coupons, offers & discounts.
Add On - Real-Time Tracking of delivery guy on Map
Your customer can see live locations of the delivery guy on map interface in the app.
Super Marketo (Grocery Delivery Mobile App) - How this Work?
Super Marketo Mobile App - Easy to use Grocery Delivery Mobile App
If you own a grocery business or preparing to enter into grocery growing business industry then you are here at the right place grocery mobile app development company presents readymade mobile app solution to grow your sales and provide routine customer convenience.
This ready grocery delivery mobile app solution not only helps you to sell orders via a mobile app but also provide you the opportunity to retain your existing customer by giving your latest offers & updated product price menu at your customer convenience. Routine and regular customers are more important for any business industry.
Just for  $850 *$599  (*Limited Period Offer).
[ iPhone App + Android App + Order management Tablet App + Web Backend ]
** One time fee, No recurring monthly fee
* Annual Maintenance after 1 Year $149 only.
Online grocery sales in the United States from 2012 to 2021 (in billion U.S. dollars)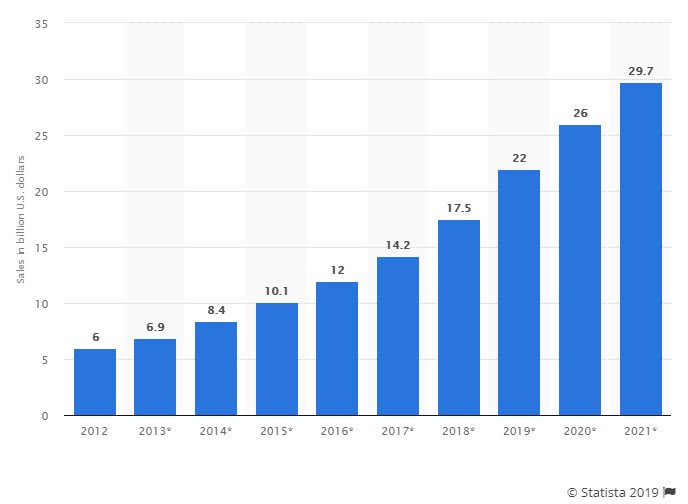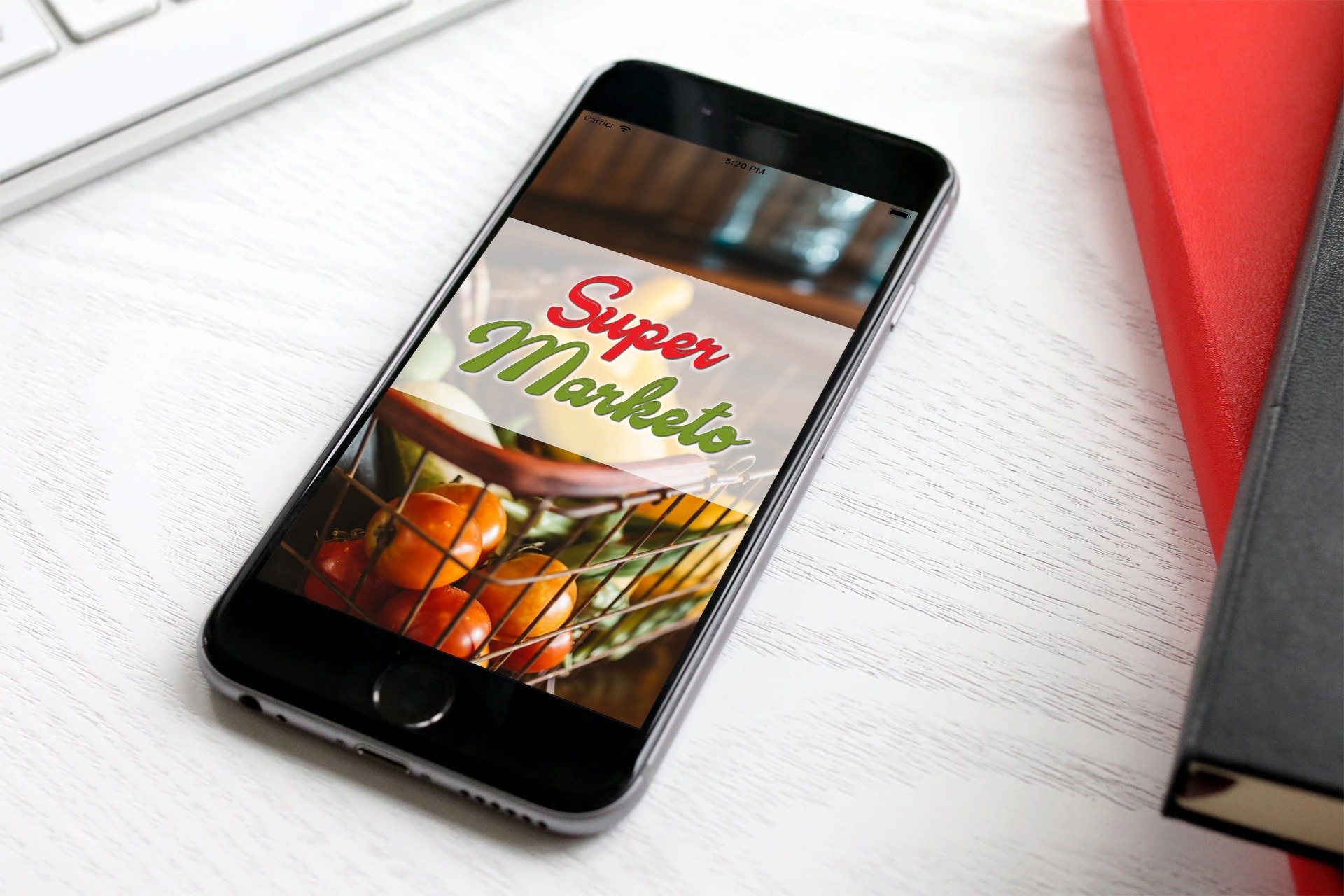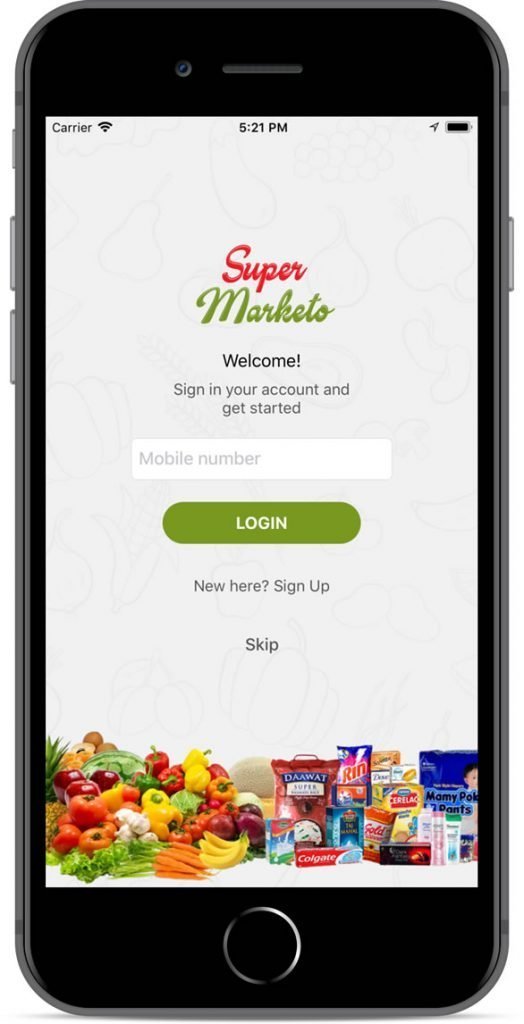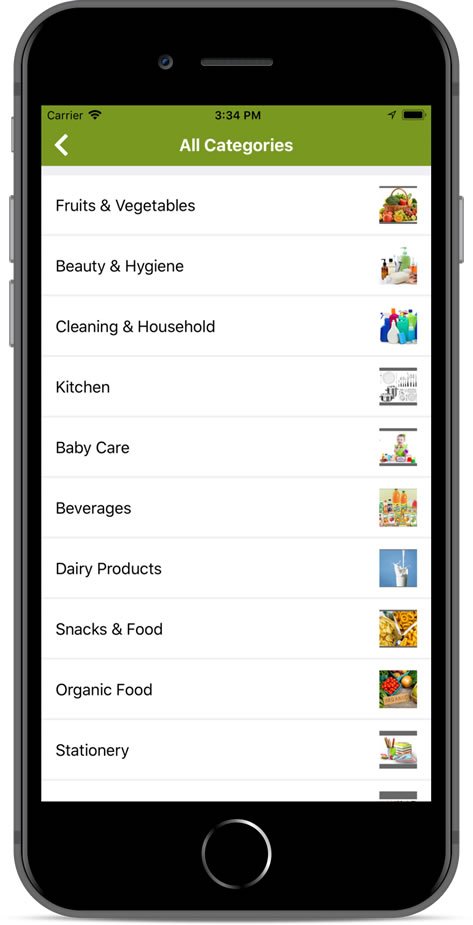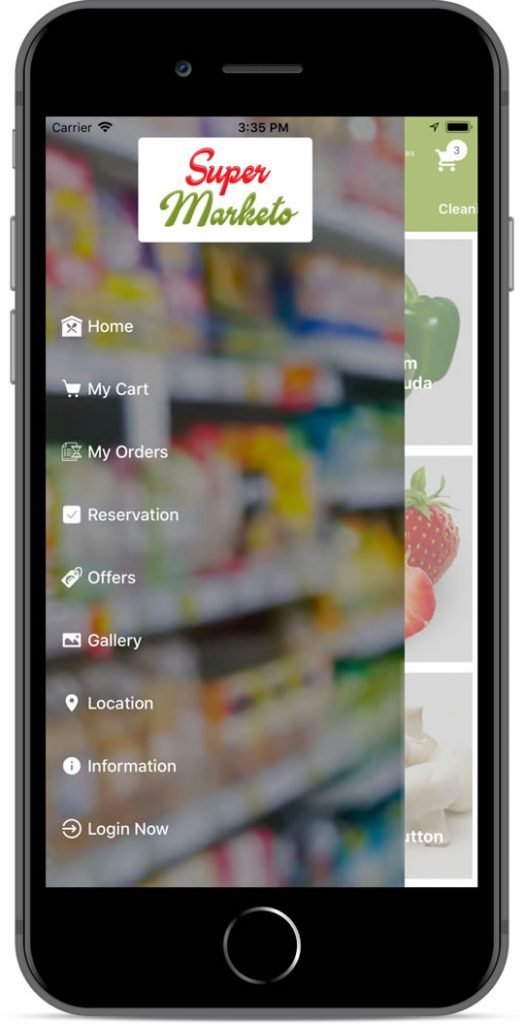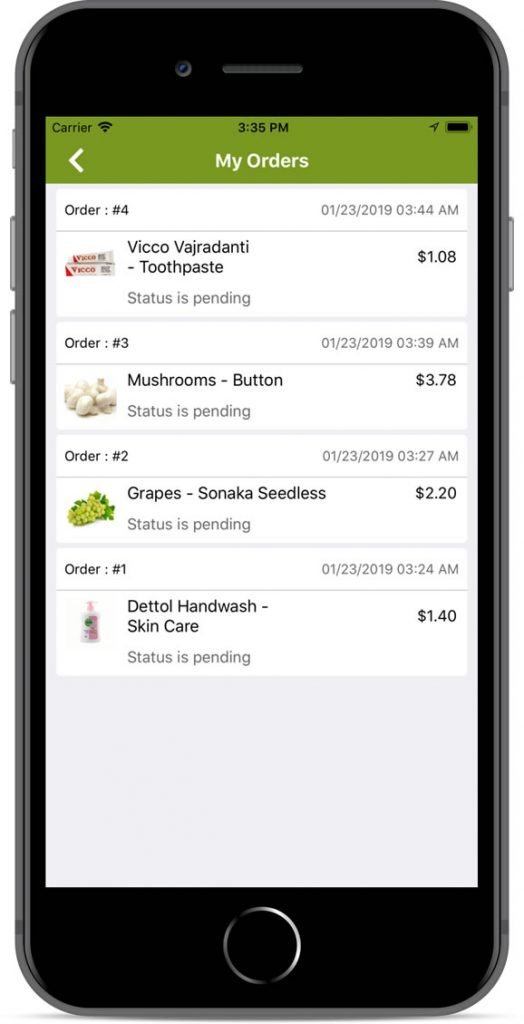 Highlight features of "Super Marketo" Grocery delivery mobile app
100% Whitelabel Solution
We spend 40hrs for custumisation grocery delivery mobile app in your business branding so that each app delivery will be unique to the business name & colours. 100% whitelabel mobile app solution to build your brand.
List Updated Products
List unlimited numbers of products with updated price list so that your customer always see latest prices and offers for your products. No need to reprint the product catalog or avoid confusion in taking price on phone by your customer on the daily basis.
Grocery delivery / Pick-up reservation
Grocery mobile app development company provides feature to place grocery delivery order by your customer on the mobile app for doorstep delivery along with the option to place reservation for pick up from your grocery store.
Push Notification Offers
Send regular offers to your customers via push notification facility integrated with the grocery mobile app. These offers helps in enagaging your customer and keep them updated about your latest offers to grow your sales.
Equipped with iBeacon to send nearby offers
You can broadcast instant offers to your nearby passing customer who passes through your grocery store through innovative technology of ibeacon ble. The gocery mobile app equipped with ibeacon technology.
Addon - Delivery guy mobile app
Now your customer can see real time delivery of orders if you opt for taking delivery guy mobile app. It also helps you in managing the order deliveries more efficiently.
Grocery Mobile App Development Company India, Germany, Lebanon, United States
Get Ready Mobile App solution for your Grocery Business or Write to us for more info.
Along with the Ready mobile app solution for grocery business, We are also into web & mobile app solution development, If you have custom need just write to us our experts will get you the detailed quote of that development too.
Grocery delivery app development, grocery app development cost, Germany, Lebanon, Readymade grocery mobile app solution