Social Networking | Food Ordering | Event Listing | Real estate | Membership Portals | Booking Portals | Bidding Portals | Travel Portals
Outstanding Web Portal Development Services for Passive Incomes
If you are looking for custom web portal development then you are landed at the right place. we have an excellent family of expert coders who work on your custom needs with their expertise and the latest feasible web technologies.
In every web portal development project there is two major part one is creative & user-friendly look-n-feel and features it have, great balancing of both create a successful web application. you will find creative designers & skilled coders who develop your idea into a real working app at Fablian group.
We are building many different web applications in various business segments since last 5 years. Our team is the pioneer in web technologies like PHP & MySQL, ASP & MSSQL, Database Management, J2EE, Node.js, REST APIs, C#, etc. you will find all services related to your web portal development project under one roof at Fablian Technologies.
Fablian Technologies, an offshore web portal development team specializes in providing web and software development services including solution integration and offshore IT outsourcing to small and medium-sized businesses (SMB) across the globe.
Few of our featured web portal development is Food Ordering portals, Business Fleet Mgt. Online ERP, Fitness Training subscription portal, Financial portals, Event Listing / Booking portals, Bidding Portals, Real-estate Portals, etc.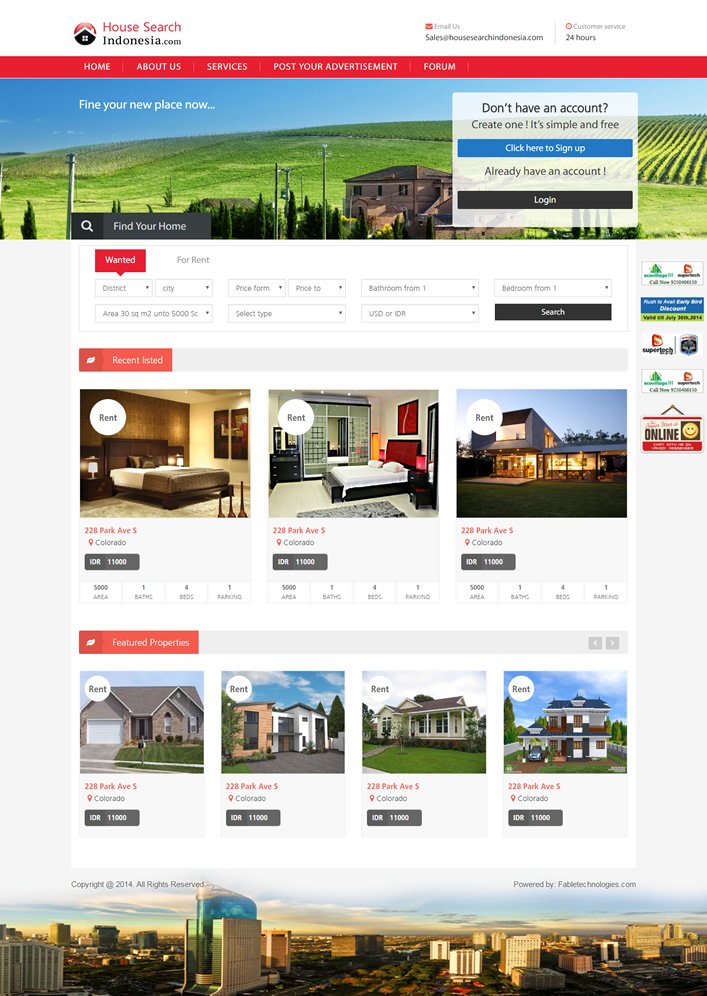 10+ YEARS OF EXPERIENCE IN DEVELOPING WEB SOLUTION
Affordable Web Portal Development Services
Our web portal development company impart best optimum web development services with all latest techniques & secure environment so that you will get usable web products to achieve desired results on your development cost investment.
Our motto is to achieve 100% client satisfaction. Fablian developers passionate to work with its customers with full support to make our customer 100% satisfy along with qualitative work on projects to make every web development project a success story.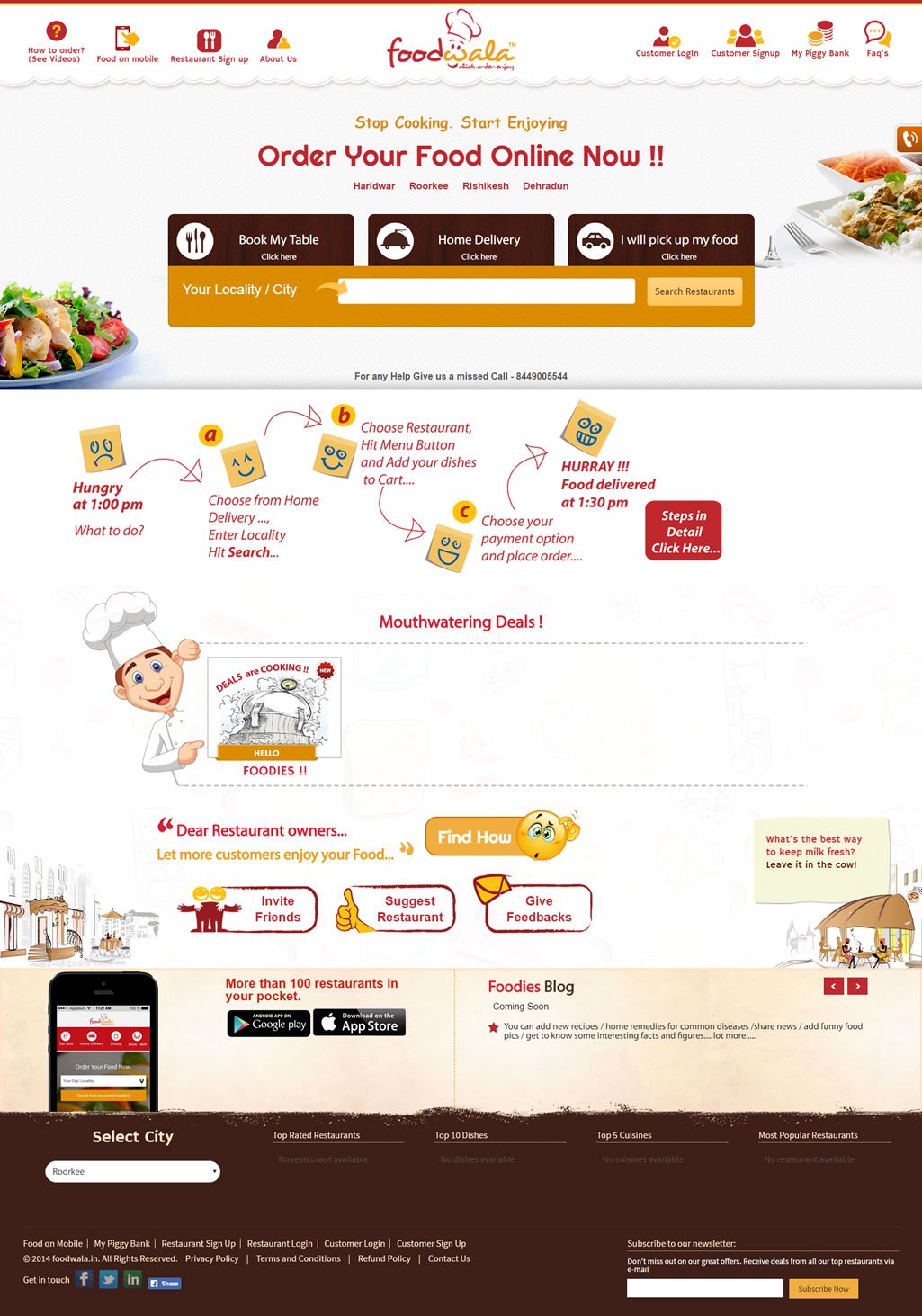 Our Web Development Key Area's
These are few niches we already worked so far, it is not limited to just these types. Still, we are working with other domains of Web Portal too.
PORTAL DESIGN & DEVELOPMENT
We offer services to develop and maintain all kinds of web portals like Job boards, Real-estate, Directory Listing, Event Listing, Shopping Portals, Market Places, etc. Portals are driven by the extensive features and lot of database management queries.
SOCIAL NETWORKING WEB DEVELOPMENT
Social media applications are the web applications where web visitor register them self and share their content or engage with other users of the website. Such as blogs, forums, online groups, online community websites, etc.
CUSTOM WEB PORTAL DEVELOPMENT
We can code any custom requirement of your business or a start-up idea to make it reality into profits for your venture. All dynamic web applications coded by following processes & various quality measures.
MARKETPLACE WEB DEVELOPMENT
The marketplace is a platform where lots of vendors of products or services register themselves and offer their services to web visitors. Today this model gaining much popular to generate enormous business opportunities. Marketplace web development ranging from E-commerce platform, Bidding portal, Auction web portals, etc.
NICHE WEB PORTAL DEVELOPMENT
Any web portal development caters specific type of services or products for specific types of the audience called as Niche Web Portal Development. For an example, a social media platform for sports lover categorizes into Niche web portal development.
B2B PORTAL DEVELOPMENT
B2B is a business to business dealings, Any web portal which develops for providing services and products between two business users known as B2B portal development.
BEST WEB PORTAL DEVELOPMENT COMPANY
Our Work for Web Portal Development
Our experienced coders have deep knowledge about developing a web portal which actually works towards your goal of the business. We have extensive exposure & experience of 10+ years of experience in developing distinct web portals on different customer needs.
Mobile compatible Web Portals,
Mandatory for rank well in searches!
See the short video in the right to see why mobility is necessary for your web portal to rank well & grow your audience.
DEDICATED PRICING PACKAGES
Hire Web Portal Developers
If your web portal project requires an extensive task in the development or you want minor support tasks we have all types of price packages for such needs. Just have a look and see how best they suit your needs.
$450
40 HRS
Good for support, regular updates, small tasks
40 hrs. / Month
REGULAR PROJECT UPDATES
EXPERIENCE RESOURCE
NDA PROTECTION
$960
80 HRS
When you have long time & steady budget
80 hrs. / Month
REGULAR PROJECT UPDATES
DEDICATED PROJECT MANAGER
NDA PROTECTION
EXPERIENCE RESOURCE
SKYPE COMMUNICATION
$1470
160 HRS
Regular Projects, Requirement Keeps Changing
160 Hrs. / Month
REGULAR PROJECT UPDATES
DEDICATED PROJECT MANAGER
NDA PROTECTION
EXPERIENCE RESOURCE
SKYPE COMMUNICATION
HANDLE MULTIPLE PROJECTS
40 HRS UI DESIGNING INCLUDED
Web Portal development company - Web Portal developers India