Social Networking Blood Donors Platform
Blood Donors Social Website Development India
Social networking website built on Joomla CMS platform with MySQL database in the backend.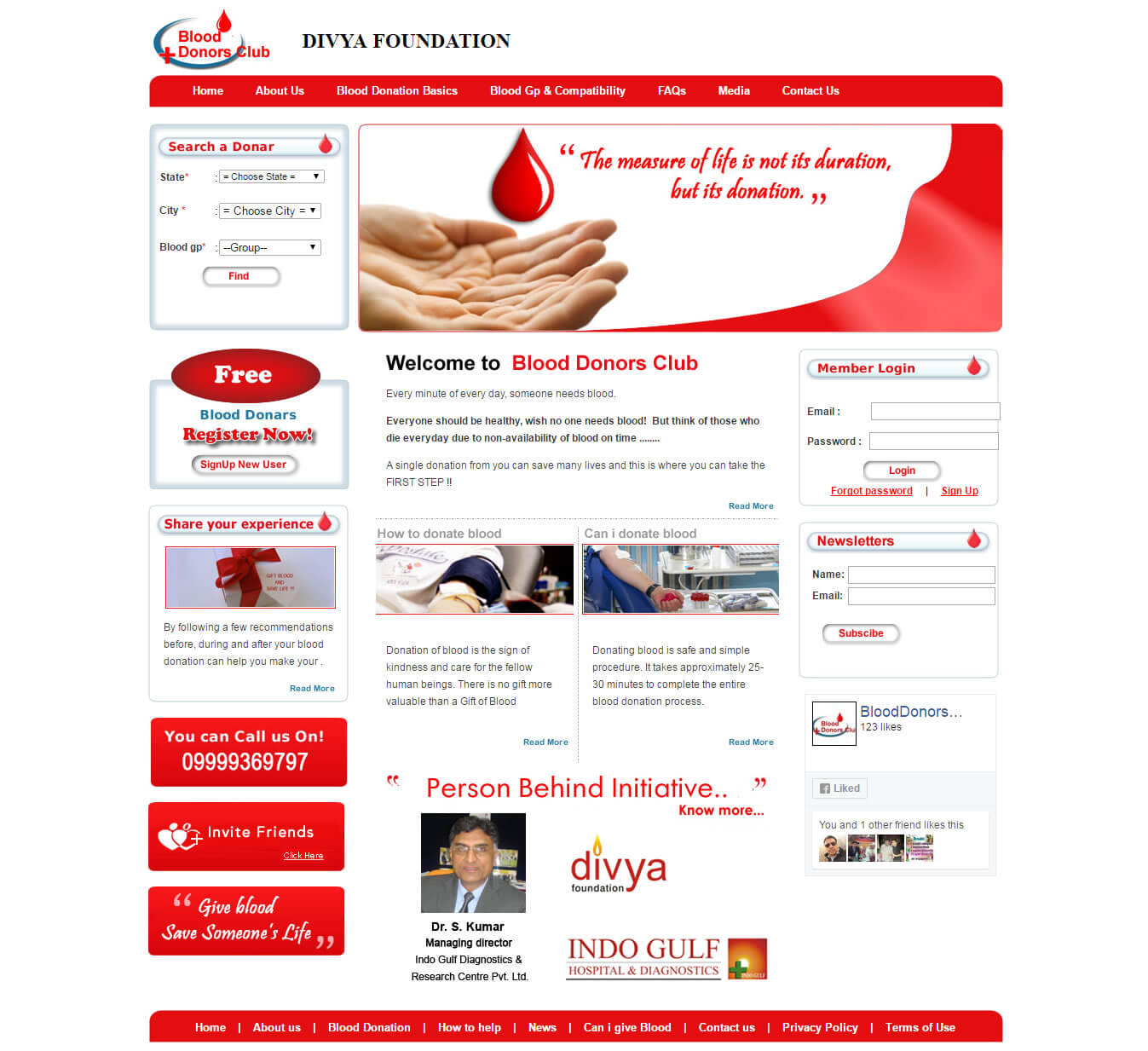 About The Company
Blood Donors Club is an online edge started with a desire to help our society by easing the hunt for Blood Donor. Just by a few clicks on the net, one can search for a donor of a particular blood group and contact the donor. The site in addition to explaining the do's and don'ts of blood donation provides a large database of donors from various cities across India.
Delivered Solution
1. Custom design of the Portal.
2. Complete analysis of business requirement.
3. Custom development of features based on Linux platform in Joomla CMS.
4. This is a Social networking website for all blood donors.
5. Robust backends for website admin users & separate panels for diagnostic centers.
6. Advanced search based on blood group.
7. Free registration module development.
8. Social Media Integration.
9. Advance search module.
Medical Website Designing Company, Clinic Website Designing Company India, Joomla CMS Website Designing company India