Ecommerce Mobile App
Clothing Store Ecommerce App Development
Marketplace Mobile App to sell products from different shops on iPhone & Android platform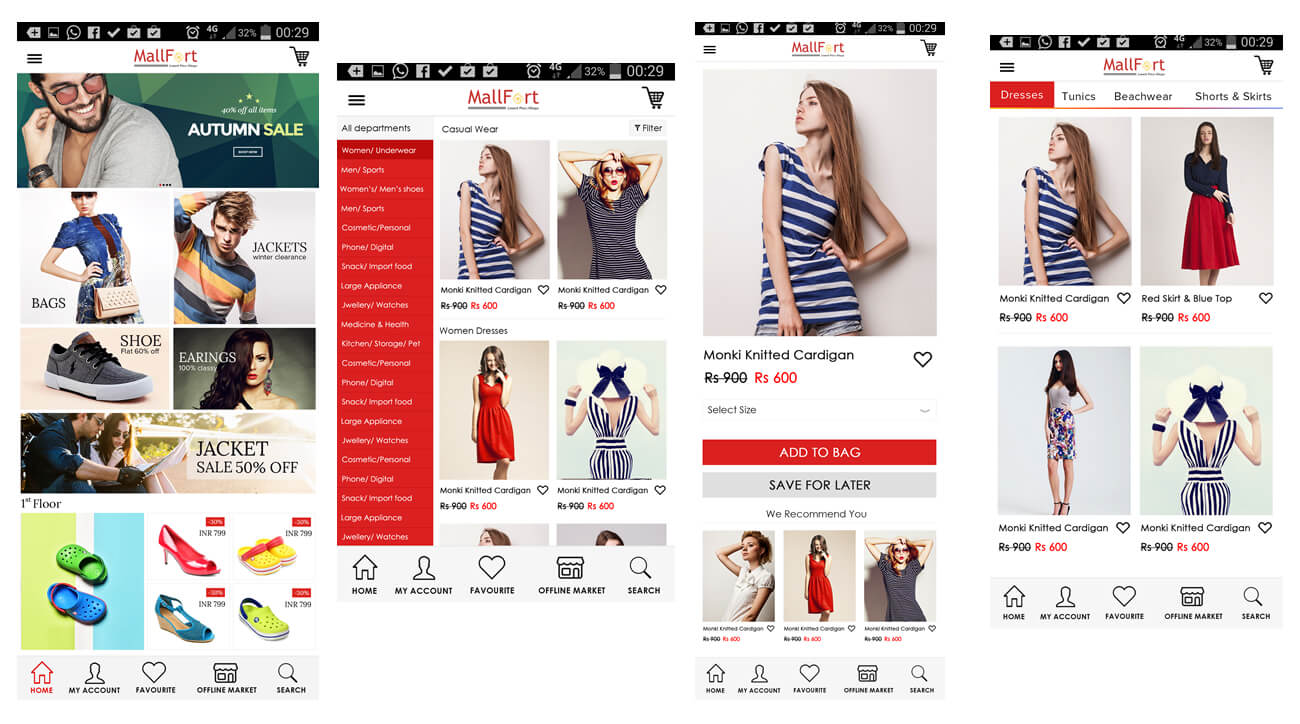 About The Company
An ecommerce mobile app for clothing business retailers.
Delivered Elements
1. Designed mobile app screens for both the platforms iOS & Android.
2. Marketplace for clothing store retailers.
3. Advertisement module to place banner ads.
4. App user earns reward points by placing orders on the app.
5. Merchant payment gateway integration to process merchant amounts.
6. Like & Share with friends facility.
7. App user can click pics from mobile and upload them with their feedbacks.
8. A solution built on Android & iOS operating platform.
Clothing store ecommerce mobile app development company