Eventpoint24.de, Magdeburg Germany
Event location finder Website Development for Germany, Switzerland, Austria (German Language)
Website development for finding nearby Event locations & Service Providers for the area of Germany, Switzerland & Austria. This website has been built on Market Place model to generate Inquiries for Event Location owners & Service providers for the Event Organising Industry. Website development is totally mobile responsive as per latest trends. Website development company in the German Language & Location finder website development company.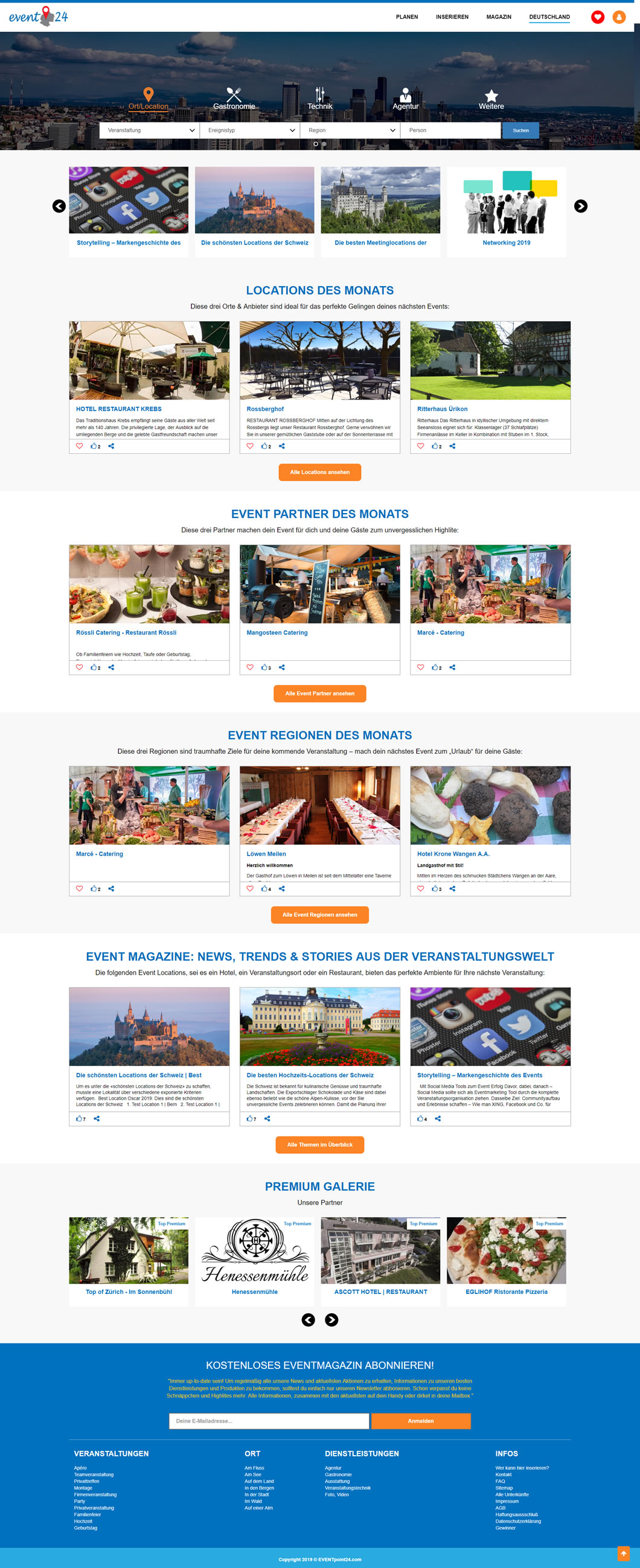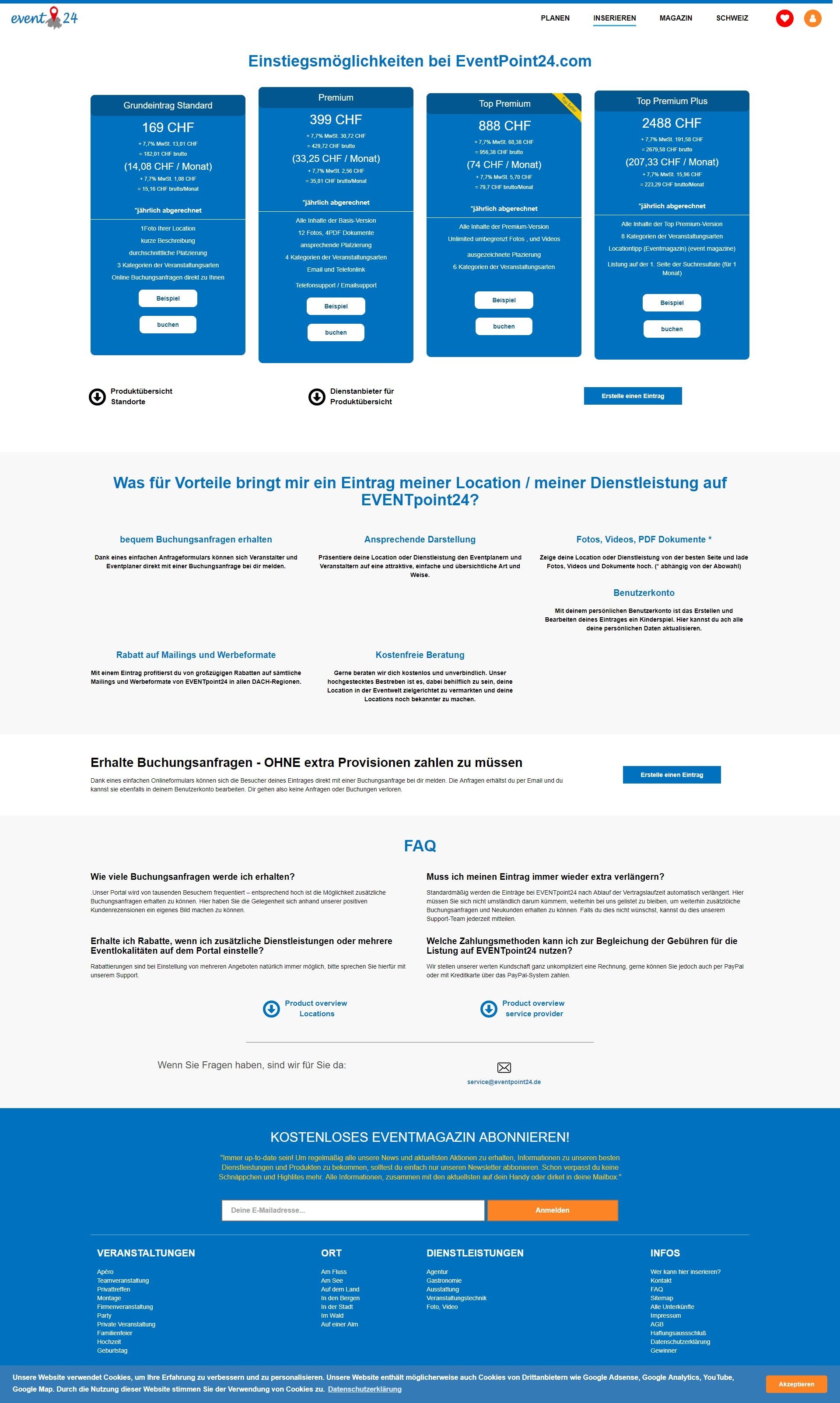 About The Company
Eventpoint.de is a known online website platform for Germany, Switzerland and Austria built for promoting businesses of  Event location owners & Event service providers by generating quality business inquiries for them. Location finder website development company helps them to build this website in the German language from offshore at a reasonable price then they get from the local vendor. On the platform, The contract is concluded either by online registration of the client on one of the websites of EVENTpoint24 (www.eventpoint24.de, www.eventpoint24.com, www.eventpoint24.at, www.eventpoint24.ch, and others) and by setting the Advertisement by EVENTpoint24.
Delivered Solution
1. Advanced mobile responsive website architecture and navigation to enable easier browsing.
2. Worked with EventPoint owners as per their web portal development strategy especially for Germany.
3. Integrated with Codeignitor PHP framework at the back-end.
4. Develop & Integrate API to fetch data from third party websites.
5. A web portal is fully mobile responsive & compatible to open on screen sizes of digital devices.
6. Ajax based fast search algorithm to fetch a data relationship between client & server.
7. The system automatically generates contracts & invoices in the PDF format.
8. The whole location finder website is developed in the German Language.
9. Four domain has been set up for a single website for different geographical area Germany, Switzerland, Austria, Global.
Technology
1. PHP & MySQL
2. Google Map API
3. Codeigniter MVC Framework
4. Ajax
5. Jquery
6. HTML5 & Bootstrap
Services Given
Location finder website development company, Germany Switzerland, German language website developer in India, Event portal website developers India, Location finder website development company India