Day DO, USA
Financial mobile app development for iOS & Android Platform
Financial Mobile App – Expenses management mobile application development India built on iPhone & Android platform.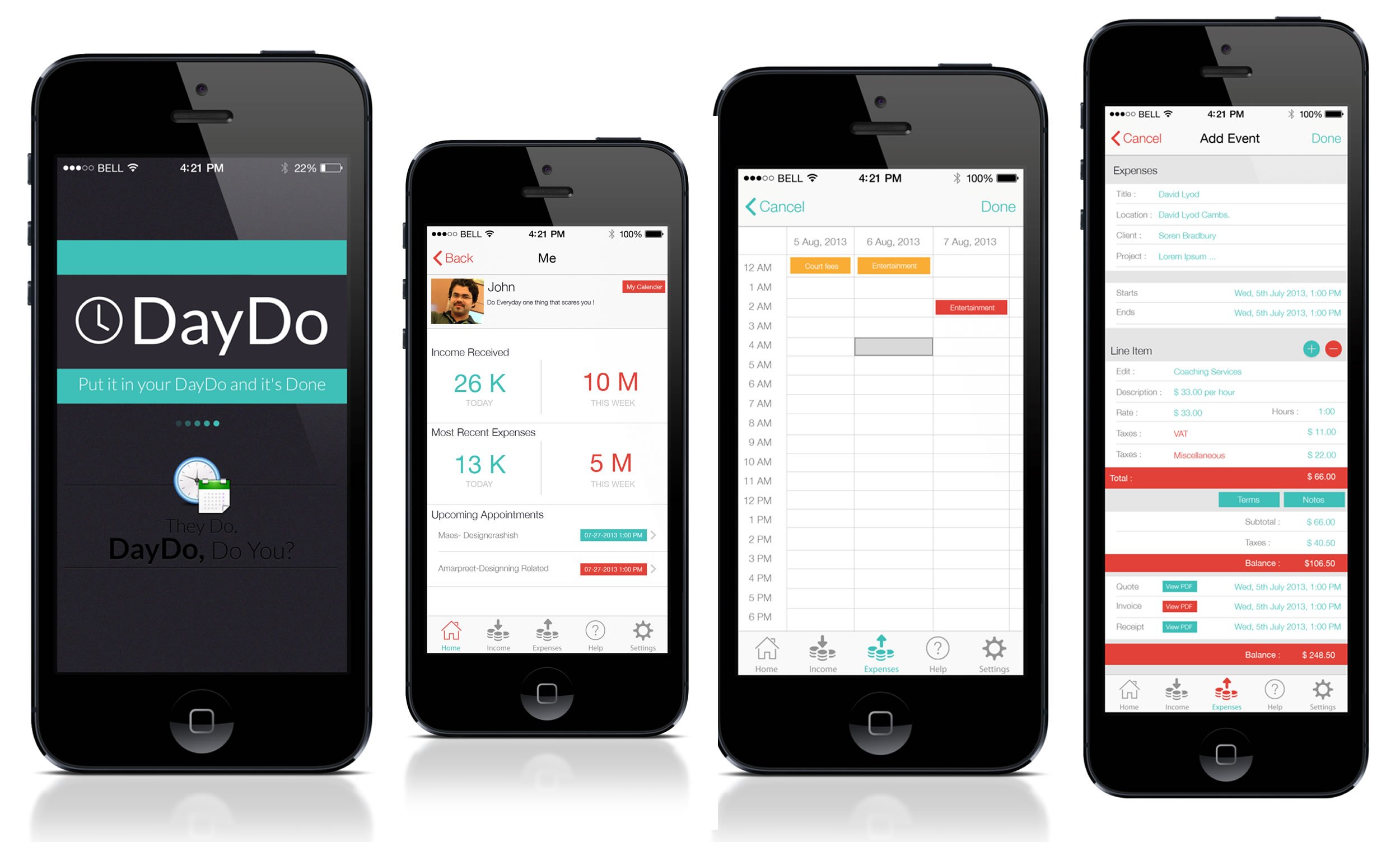 About The Company
DayDo – A financial app built to store daily transactions of income & expenses with other features of accounting.
Delivered Elements
1. Custom design of mobile apps in different screen size for iOS & Android.
2. Understand complete app requirement.
3. Able to design complex design of table and financial module designs.
4. Integrate OS builtin calendar feature.
5.  Various financial modules related to expenses & income.
6. Show detailed reports.
7. Powerful backend control panel with web services in JSON.
8. Application to manage expenses cum reminders for payment or receipt using calendar.
9. A solution built on Android & iOS operating smartphones platform.
Mobile application development agency - Expenses management mobile application development India