Eatnowus, USA
Multi-Restaurants Food Ordering / Delivery Portal
Market Place for Different Restaurants offers their Food Menu for order & delivery.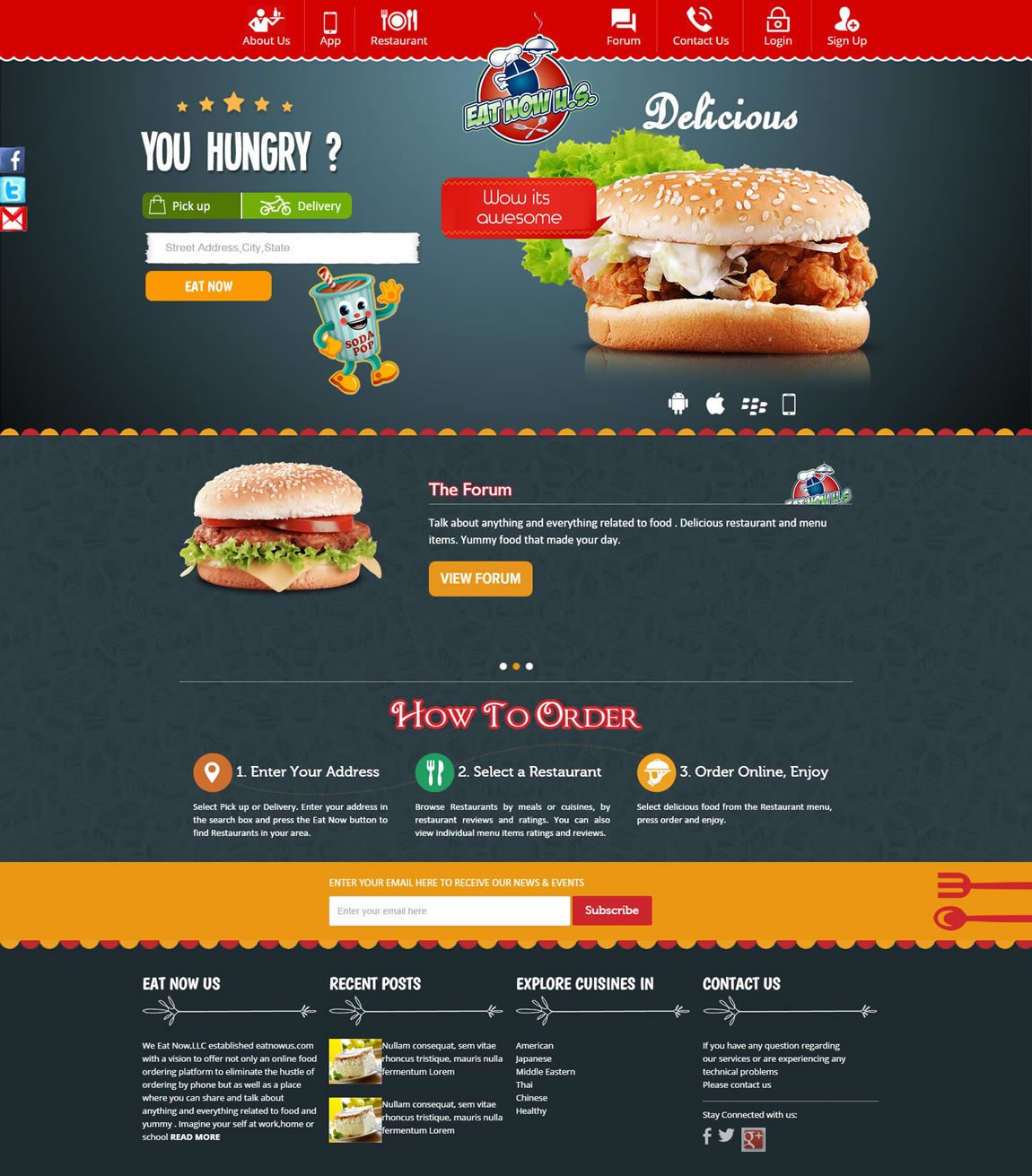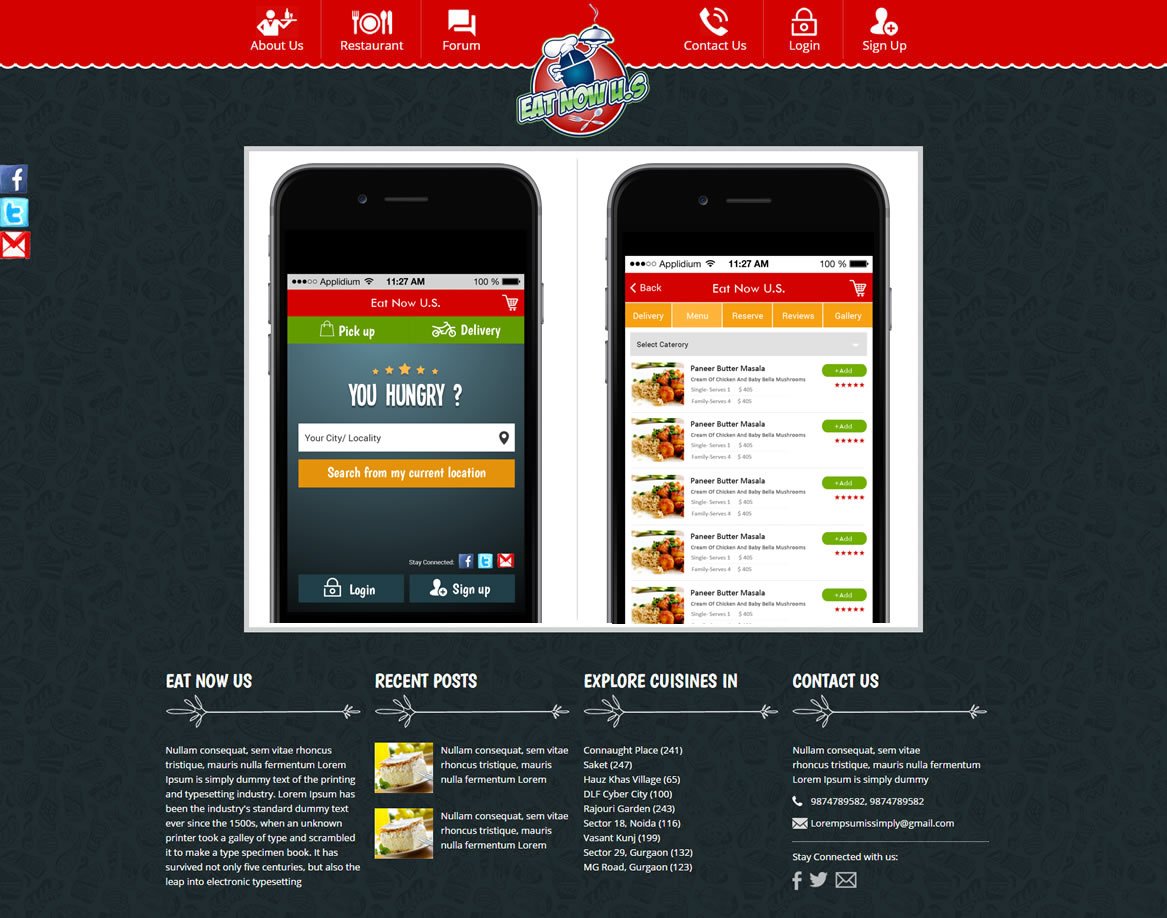 About The Company
Eatnowus has been started in 2013 with a view to list multi-restaurant on its platform and provide them comprehensive features of online food order & delivery system.
Delivered Solution
1. Custom design of the Portal.
2. The complete analysis of business requirement.
3. Custom development of features based on Linux platform in PHP & MySQL.
4. This is a multi-restaurant comprehensive food ordering portal with vast features.
5. Robust backends for website admin users & separate admin panels for restaurants.
6. Online payment processor integration.
7. SMS gateway integration.
8. Mobile responsive layouts.
9. Android & iPhone Apps.
Technology Used
1. Advance PHP Custom Development.
2. Custom UI Designing.
3. PHP & MySQL database.
4. A website, Mobile Apps Development.
5. JSON Web Services development.
Food ordering web portal development, Food delivery web portal development company India