Grocery Mobile App - Daily Needs Ecommerce Mobile App
'All For You' Grocery Mobile App
This App has been developed by Grocery ecommerce mobile app developers India to sell grocery and daily needs items on mobile. It has been equipped with all essential e-commerce features like add to cart, shipping methods, dual payment modes, order history, track your order in real-time, etc.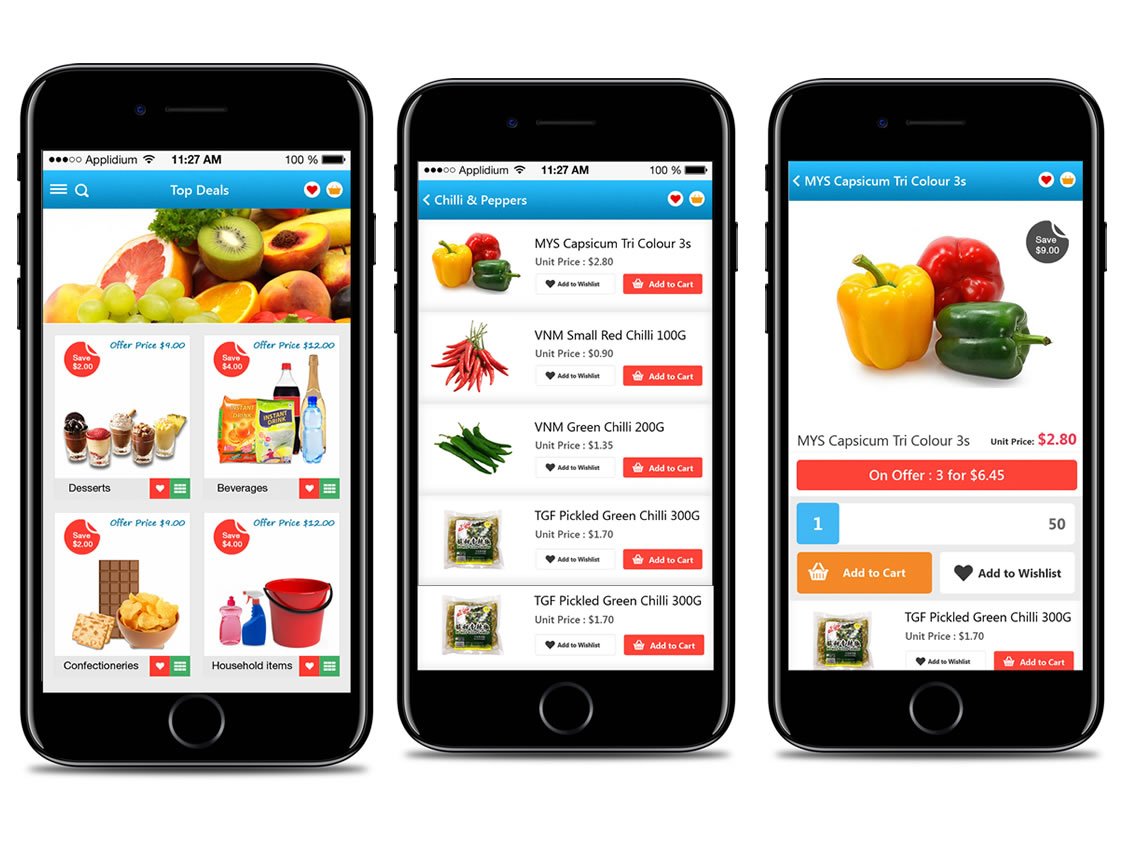 Technology Used
1. Xcode, iOS for iPhone app.
2. Android Studio for Android app.
3. Magento; MySQL Database.
4. XML Web services
5. SMS API
6. Payment Processor Integration
Delivered Elements
1. User Interface Design for iPhone & Android App for different screen size.
2. Analyse business requirements & prepare detailed wireframes for project execution.
3. Ecommerce mobile apps for Grocery items.
4. Mobile app caters large collection of Grocery items.
5. All product data managed through Magento ecommerce website.
6. Various rules for discount offers.
7. Push notifications on new deals, offers, new product addition.
and much more ….
Grocery ecommerce mobile app developers India, Ecommerce mobile app developers India