Marine Rescue, U.S.A
Magento E-commerce Website development for Marine Products
Mobile Responsive Magento Ecommerce Website design & Development for US Client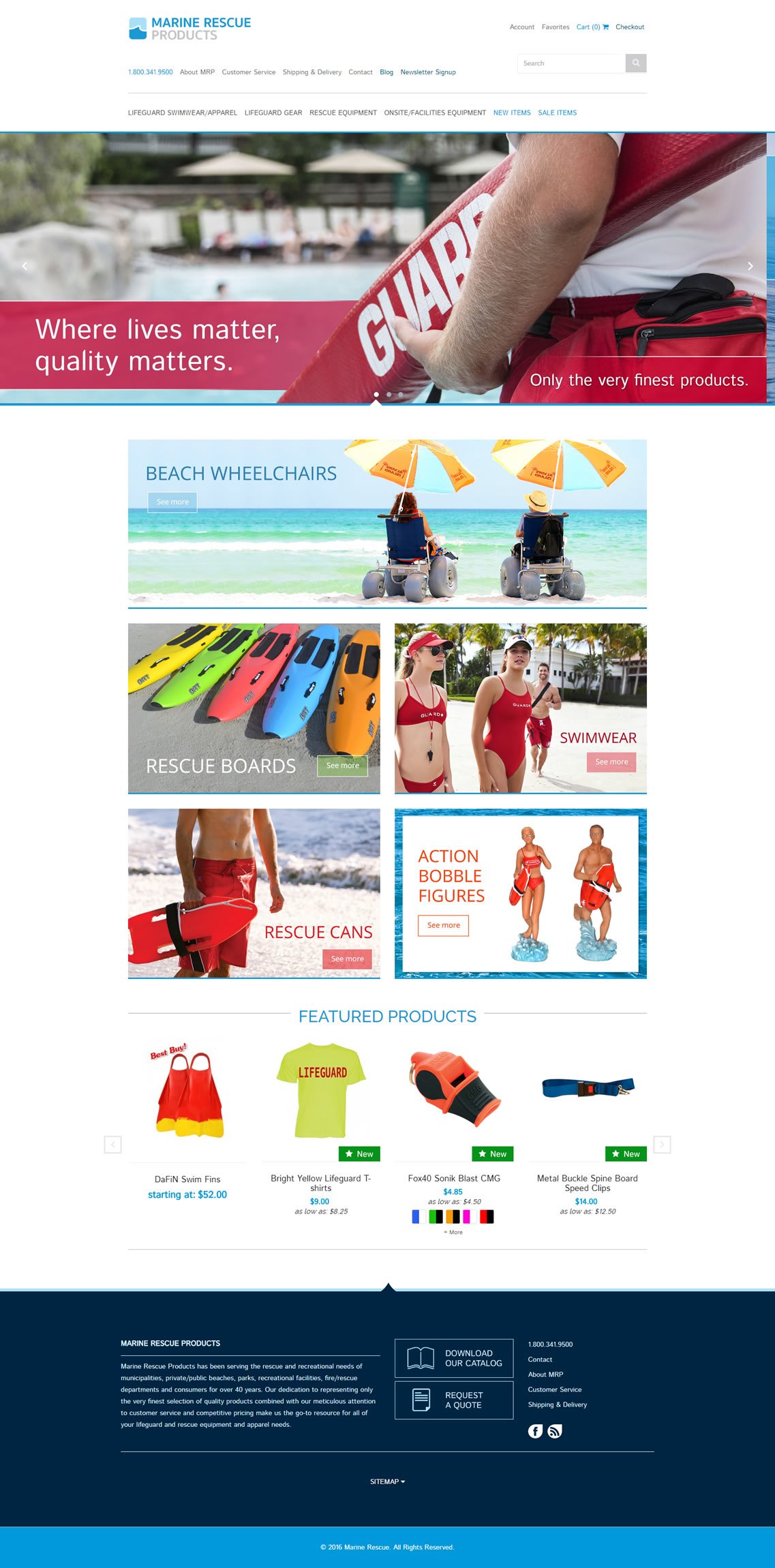 About The Company
For more than 45 years, Marine Rescue Products/Surf Saving International has been servicing the World´s Great Beach Patrols.
Delivered Solution
1. Develop ecommerce startegy for their brand Marine Rescue.
2. Fully mobile responsive website integrated with Magento ecommerce community edition.
3. Implement security patches & various customisation to make it hack proof.
4. Make it search engine friendly so that it generates traffic from search engines.
5. Improve the overall brand of the company among its target audience.
6. Manage all payment gateway related support.
7. Full back-end support for order & logistic processing.
8. SMS gateway integrated to send transaction txt on customer mobile.
9. Easy to manage the product catalog with configurable products.
10. Setup configurable products.
11. Migrate 5000+ SKU from older website to new one.
Technology Used
1. Magento E-commerce Platform.
2. Custom designing in HTML 5.
3. Configurable Product Extension development.
4. Optimized for Speed
5. Twilio SMS API
E-commerce Website using Magento CMS development company