FoodAppy, U.K.
Food delivery web & mobile app solution for home-based Chefs
On-demand food delivery ordering App development solution India. The concept of this development is very exciting. Multiple Chef's – Professionals or Home Makers can register their self on this platform and configure their meals on the daily basis. With an option to activate a self-delivery mechanism when the order is ready with the home kitchen. Customers need to place orders via mobile apps and schedule the pickup time so that homemaker gets ready with the order at that time. As a provider of On demand food delivery ordering app development solution India, We helped them to create a custom online & mobile app solution to cater to their needs.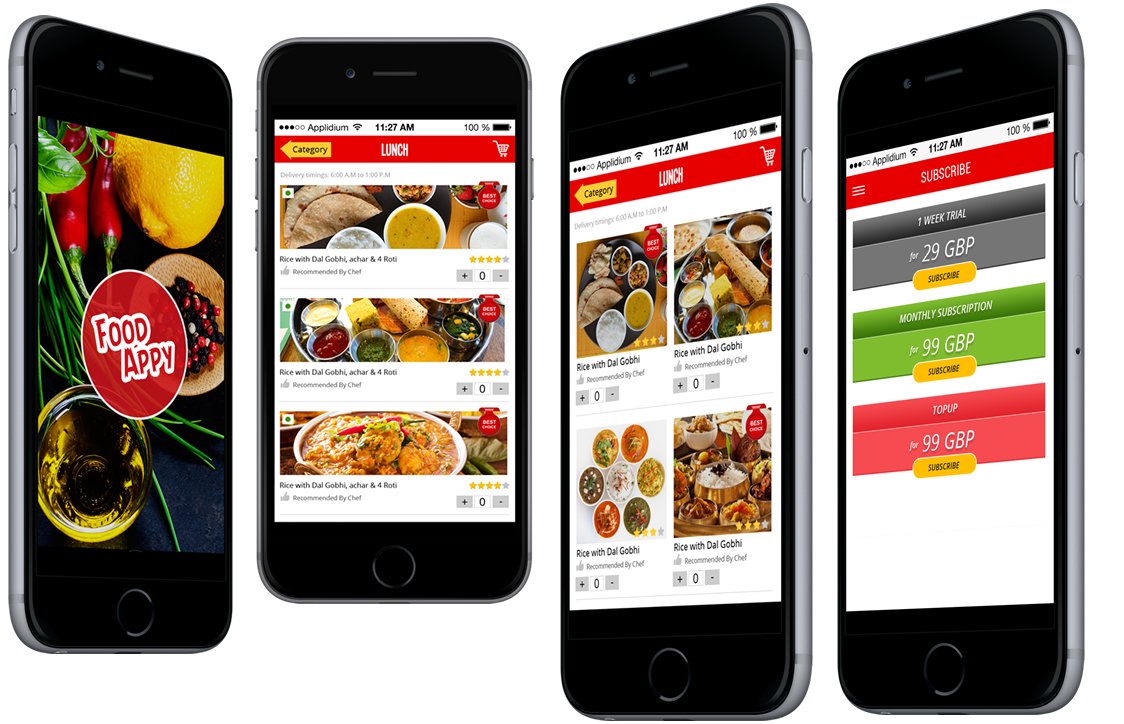 About The Company
Foodappy will also have a 'Friends and Family' food pack, that can be ordered for weekends, bank holidays and special occasions. All you need to do is get the drinks and music ready whilst leaving the rest to FoodAppy! FoodAppy is a Start-up of creating this unique concept of providing digital facility to Chef's – Mostly Professionals & Home Makers to provide their dishes on this platform and customer book the orders and pick it from them.
Delivered Solution
1. Custom designed mobile responsive website to show the concept & download links.
2. A complete analysis of business requirement.
3. Custom development on PHP framework & backed with MySQL database.
4. This is a multi-food chef's comprehensive food ordering portal / Mobile apps.
5. Powerful back-end system for super admin & separate order admin panels for chefs.
6. Payment processor for web & mobile apps.
7. Text SMS integration for notifications.
8. All web layouts are Mobile responsive.
9. Multicolor order notification module.
10. Android & iPhone Apps.
Technology Used
1. Advance PHP Custom Development.
2. Custom UI Designing.
3. PHP & MySQL database.
4. A website, Mobile Apps Development.
5. JSON Web Services development.
Online food ordering delivery website portal development company