Law Ruler. U.S.A.
Case Management & CRM Solution for Lawyers / Attorneys
Online Web Based Client Case Management Application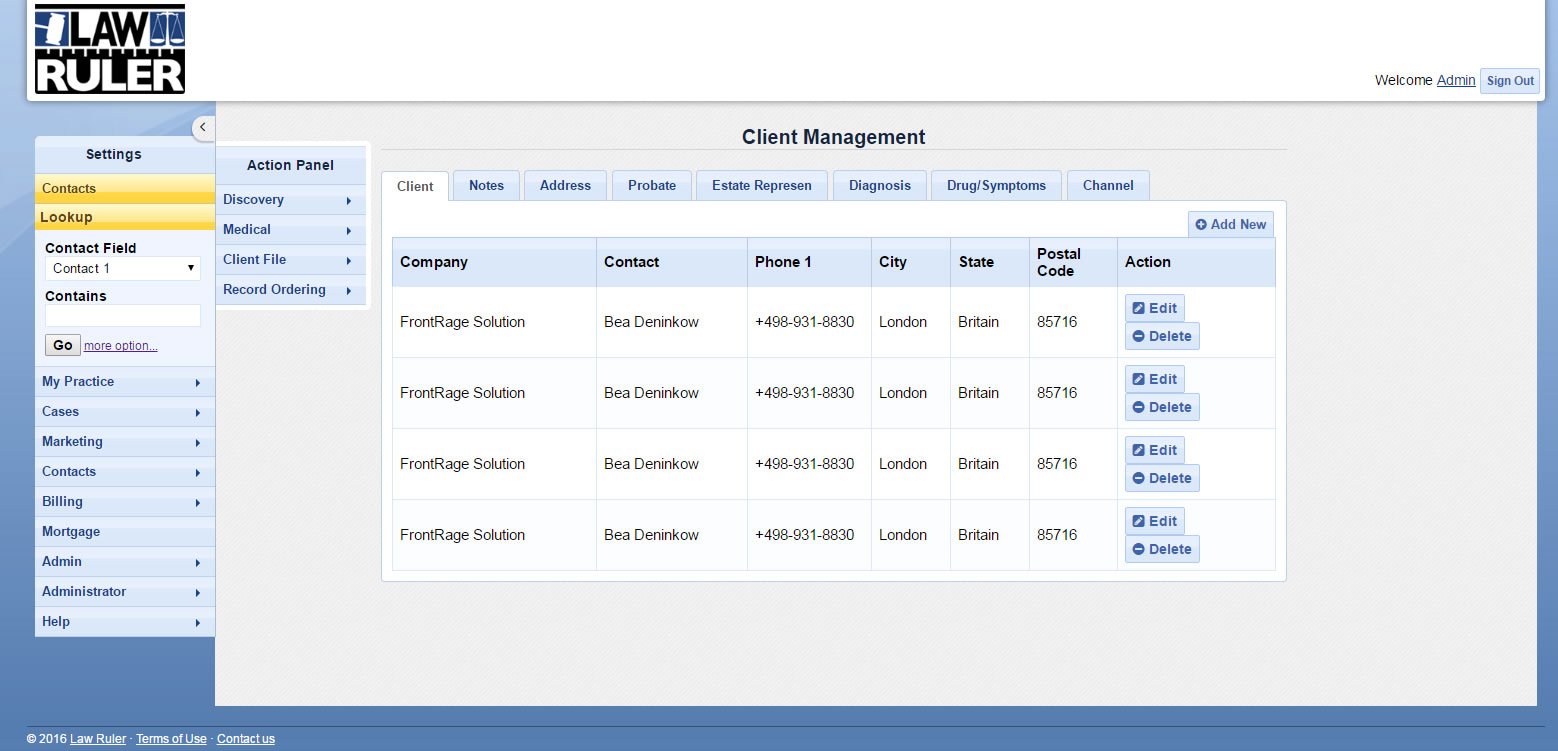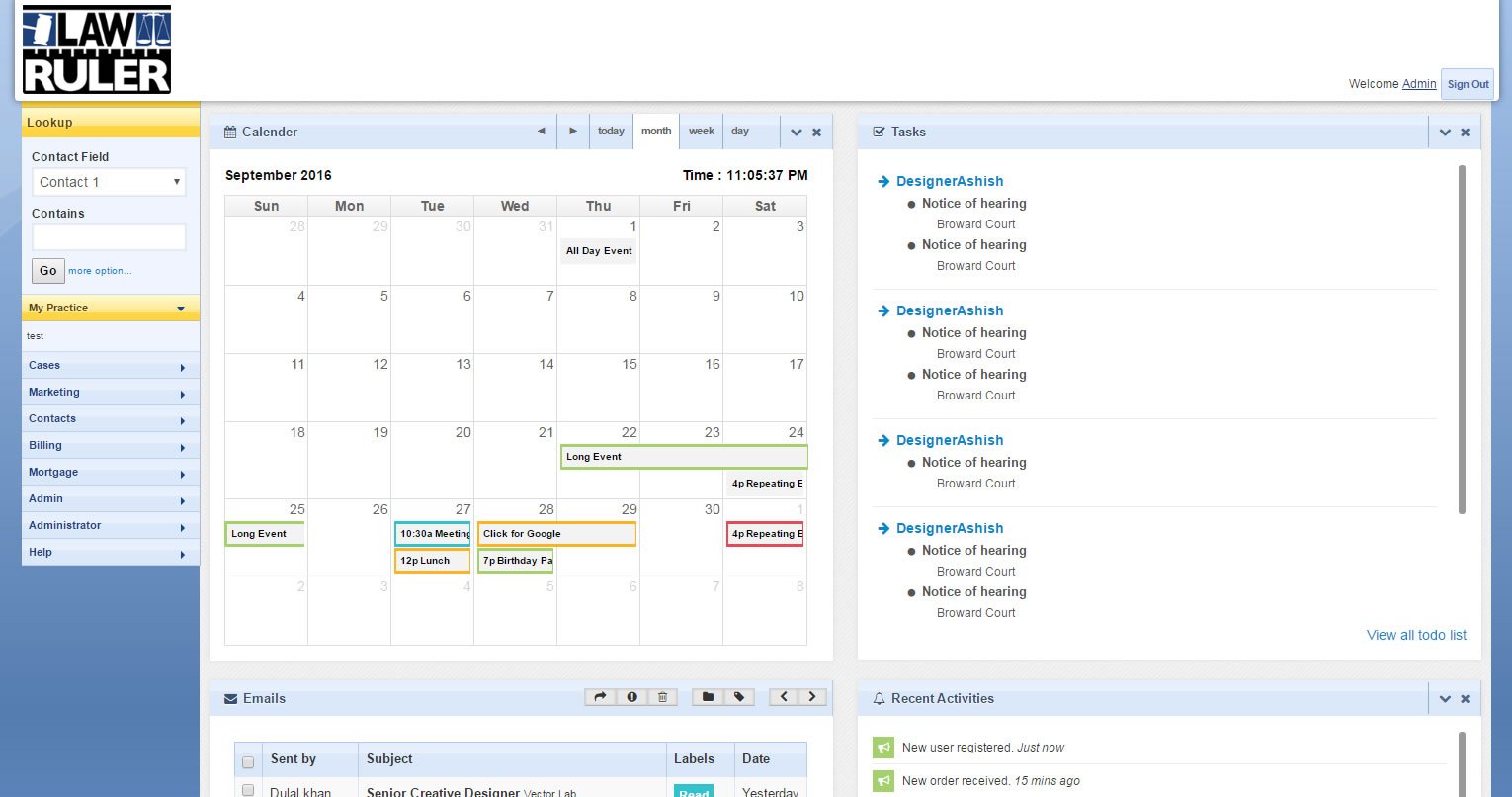 About The Company
The team behind Law Ruler is most recently famous for inventing the Oil Claim Calculator™ claims management software that was used to manage OVER 3 Billion Dollars  in BP Oil Spill losses for several hundred, top-tier law and accounting firms nationally and was featured on ABC TV News, the London Times, and in various newspapers as a top story.
Delivered Solution
1. Complex UI Interface design of the online application.
2. The complete analysis of business requirement.
3. Custom development of features based on Windows platform in ASP.net & MSSQL.
4. Complex features development to manage all the training types.
5. Separate logins for customer & admin.
6. Recommended stats based on predefined rules.
7. Rules have been configured by the admin user of the application.
8. Implement Ajax to fetch data from the server without refreshing the screen.
Technology Used
1. HTML & CSS3.
2. ASP.NET.
3. MSSQL Database.
4. Ajax & jQuery.
5. MVC Code Structure.
Online attorney case management system development company India