Construction Acmoate, U.S.A.
Complex cloud application to automate construction business.
Construction Fleet Resources Management Web & iPad based custom erp application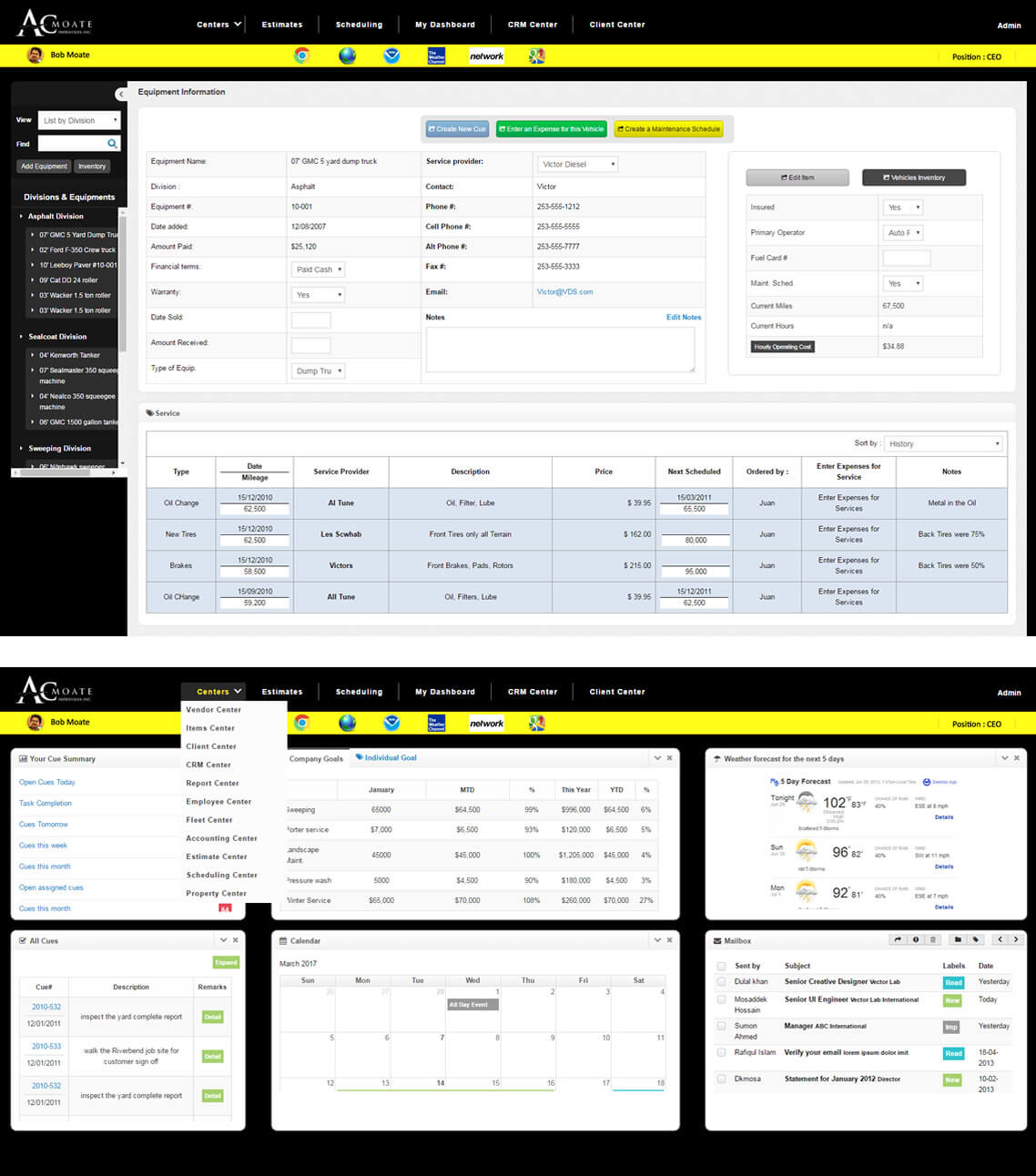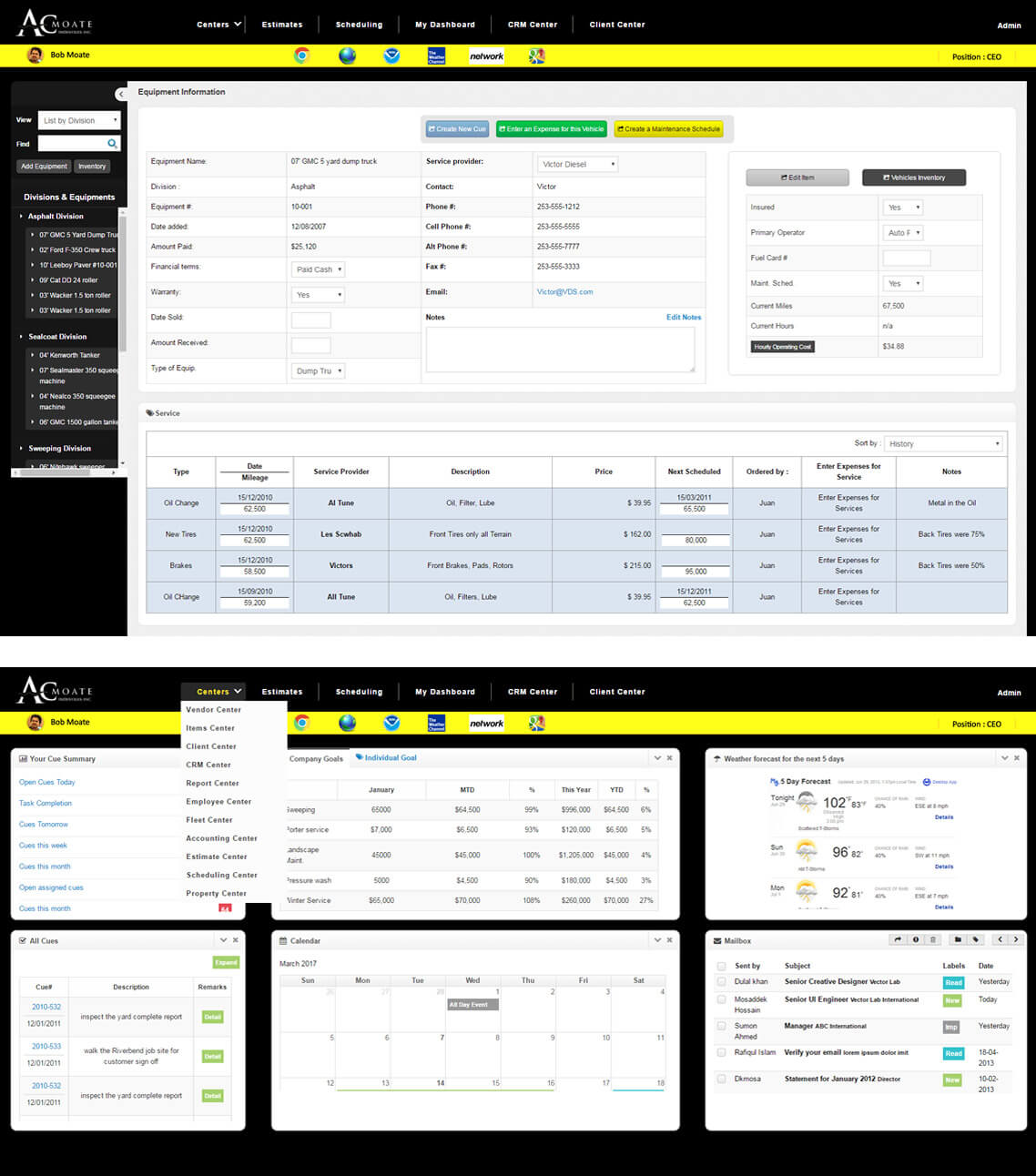 About The Company
Acmoate Construction is a full-service parking lot construction and maintenance company. Our vast suite of services, offer our client's a first class solution to all of their parking lot needs. We bring unprecedented value to our clients and team members through education, training and unflinching integrity.
Delivered Solution
1. Complex UI Interface design of the online application.
2. The complete analysis of business requirement.
3. Custom development of features based on the windows platform in ASP.NET & MSSQL.
4. Complex features development to manage all business departments.
5. Separate logins for customers, business employees, admins, cost centers heads.
6. Subscription based payment module.
7. Rules have been configured by the admin user of the application.
8. Implement Ajax to fetch data from the server without refreshing the screen.
9. Implement US tax reforms & make a system to scale further countries.
10. The application is mobile responsive.
11. Web Application & Tablet Fleet Management Apps.
Web Based ERP development company India