360Tourist.net, Europe.
Virtual Tour Travel mobile App Development for iOS & Android Platform.
Complete virtual tour mobile development on iOS & Android platform for an Overseas Customer.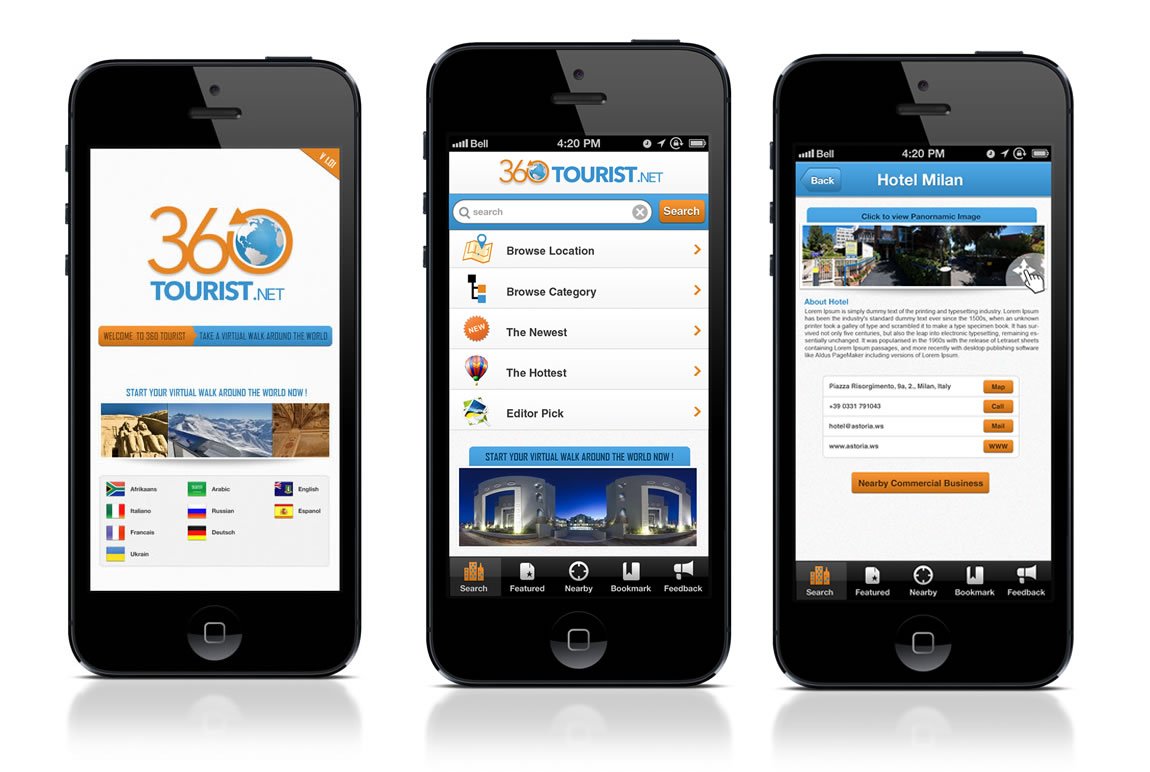 About The Company
360 Tourist has over 10,000 panoramic images from all around the world, with more added daily!
Take a virtual walk through the ski fields of Austria, or go shopping in a German mall or visit the beaches of the Red Sea.
Technology Used
1. Xcode, iOS for iPhone app.
2. Android SDK for Android app.
3. PHP & MySQL Database.
4. XML Web services
5. Virtual Reality Tour API
Delivered Elements
1. UI Design for Android & iPhone App.
2. Third party virtual reality API integration with APP back-end database.
3. Integration with existing website database.
4. Complete business analysis of existing website.
5. Fix many bugs & complexity in integrating virtual reality API.
6. iPhone & Android Apps.
7. Worked on XML web-services.
Virtual reality mobile app development, Virtual tour mobile apps development company India