Happy Holidays Offer, Get *20% Off on all our Digital Works
Table Reservation Mobile App for Restaurant
SMART "Table Reservation Mobile App for Restaurant"

Get Your own branded app in 24 business hours.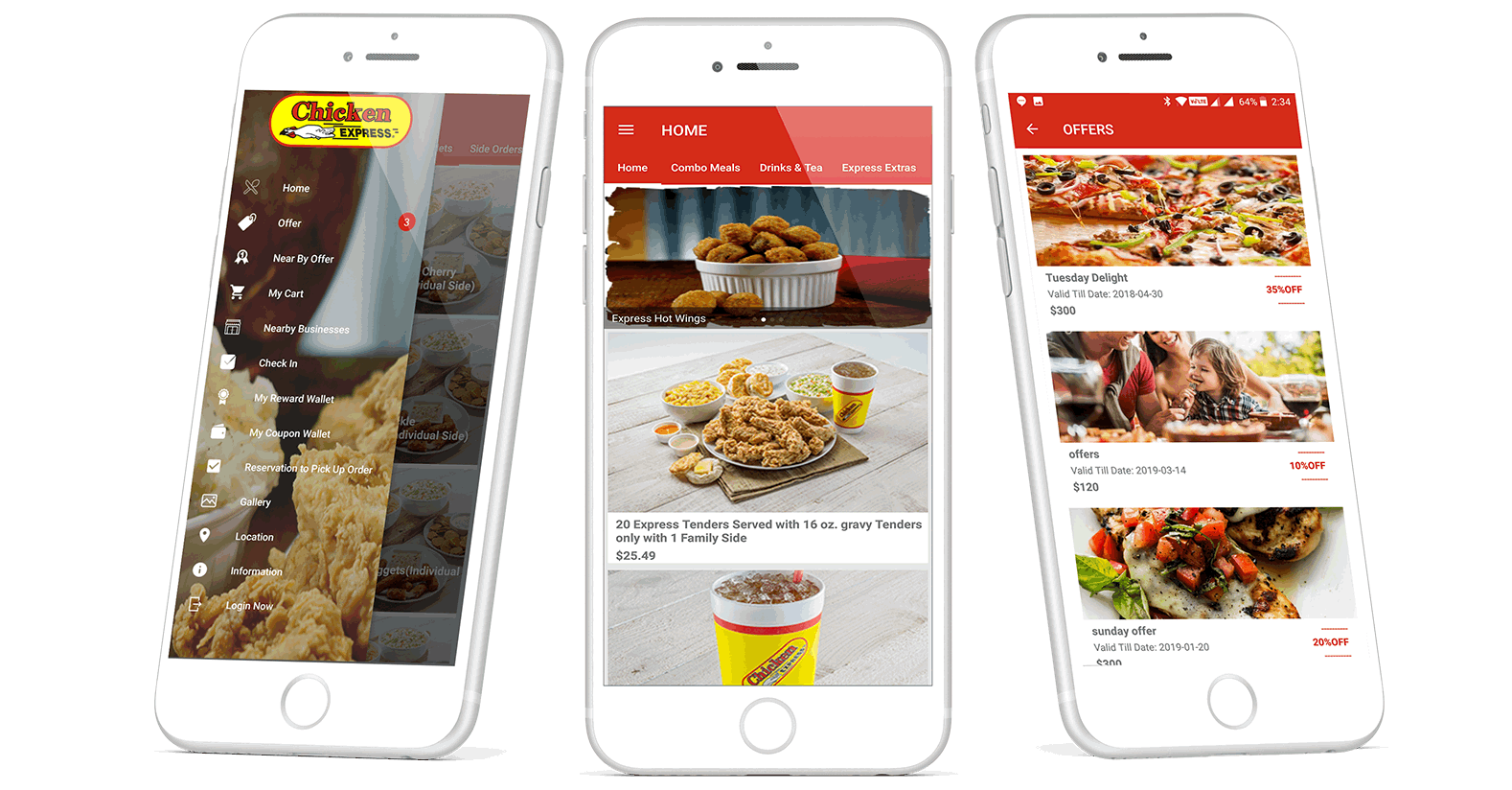 Special benefits of having A Mobile App for your Restaurant
Growing number of Smart Phone Users
As per stats, smartphone users are growing day by day with a substantial growth. So if they are handling their smartphones as their main device, shouldn't you be on it? Still many of the restaurant owners ignore this fact by assuming this unnecessary but it is essential to be in the market.
Increase Restaurant Occupancy
You can broadcast & send push notification offers to your customers who have downloaded your app with special offers at the period of off-peak hours or lean period of restaurant business hours. This will increase your restaurant occupancy and eventually result in the increase in business revenues.
Raise Sales With Millennials
We are passing through the Millennials age of digital things. They prefer high quality of convenience and high tech way of communication as compared to the traditional way of direct phone calls etc. They prefer to pay through their mobiles, want engagement & loyalty for their regular visits to the preferred businesses.
Better Dine-in Services
Providing your customers to just use your app to make a table reservation without the concern of having to call in, catch the staff by the phone at the right time, and struggle with the clash of a typical restaurant's backdrop noise, you make the process of making a reservation customer friendly.
Best ROI on your special offers
In your marketing campaign or at the event of running with the special offers for your restaurant service, you can easily send these offers to your customers directly into their smartphones through the push notifications for the mobile apps.
Retain your Customers
Continuous engagement with your customers, getting them new offers or updates on the addition of new menu at their fingertip helps your business to retain your regular customers. Even these customers help in increasing your referrals to the new customers.
Table Reservation Mobile App Popular Features
We have crafted these mobile apps for iPhone & Android platform to brand your Restaurant business among your customers & to get distinct advantage from competitors. Along with other mentioned features, this app coded with an innovative feature of Broadcast near-by offers using ibeacon BLE technology. ibeacon devices can be installed at your restaurant entrance or parking area to broadcast latest offers / happennings to all your customers who will pass through your restaurant area up to the range of 60-80 meters or higher depending on ibeacon device you choose.
Repeat Customers Aren't Just Another Model of Revenue Formation, They're The Doorway to New Customers
List your Food Menu
Showcase your wonderful dishes with image, description & price in different sections.
Send Push Notification Offers
You can send latest offers & specials to your customers who downloaded your app.
Table Reservation
Your customer can book table with the payment facility through PayPal & Stripe.
Broadcast Offers to Nearby
You can broadcast your offers to nearby passing customers through wireless beacon technology.
Showcase your Ambiance
Show your restaurant images or food images to build your brand & give a feel to your customer to know more about your place remotely.
Build Food Order
Customers can build a food order along with table reservation feature.
In-built Payment Module
The customer can pay at the restaurant or via cards through payment gateway integrated with this mobile app.
100% White Label Solution
We will spend 30 hours on these apps to customize them in your business colors with your logo.
Ready Made Restaurant Mobile App Solution
This is just an example mobile app to showcase the appearance & features. We will spend 30 hours to customize it in your business colors with your Restaurant logo and all essential setup without any extra charges.
Add-on - Reservation Management Tablet App (Optional)
Make your Table Reservations workflow more efficient with this easy to handle Android Tablet App. Which will notify you each new booking with a sound beep to process it or acknowledge it. So that you can update the status of an order to your customer with a quicker mode of time. Although notifications also receive on your email & phone number. This tablet app is completely optional.
Why your Restaurant need Mobile App to grow your orders ?
Customers spend more time on SmartPhones as compared to desk systems.
To make Business Brand in your customer hand.
Increase orders by Push Notification Offers.
Customers can book Table Reservations.
Your competitor already in App Market.
Give customer Loyalty & value addition.
List all your Food Menu.
List Restaurant images & information about your speciality.
Few of our Other Food Industry Work
Restaurants Food Delivery Apps
MarketPlace mobile app, Where multi restaurants create their account to list their Food menu for delivery…
Food Order & Delivery App
This App Provides subscription-based lunch services. Lunch has been served by various home-based chefs…
Food Order App
Multi Food Outlet Food Ordering Apps.
Food Ordering Portal
Multiple restaurant food menu lisiting & ordering web portal.
Food Ordering Portal
Multiple restaurant food menu lisiting & ordering web portal just like foodpanda.com
Pizza Outlet Website
Multi Restaurant review & rating website portal.
Restaurants Review Website
Multi Restaurant review & rating website portal.
Table order booking app
Tablet food ordering app to take order in restaurants at tables.
Food Order Portal
Multiple restaurant food menu lisiting & ordering web portal just like foodpanda.com for Italy.
Food Order Portal
Multiple Chefs food menu listing & ordering mobile apps.
Food Order Portal
Multiple restaurant food menu lisiting & ordering web portal just like foodpanda.com