In a Recent release of google search engine, they guys start favoring fast loading web applications. If you are using WordPress website then this post si for you to see various techniques and available free plugins which optimize your WordPress website speed.
Apart from google search engine, why it is necessary to pay attention to the speed of your website loading time :
Many time you hear that first impression is the last impression on your new website visitors If a user needs to wait for long to load your website, 90% chance he will get away to another website within seconds.
Faster website boosts overall user experience of your website visitor.
Search crawlers need to spend less time on your website to crawl your information which results in good rankings in search results.
Higher the user experience, higher the user comfort on your website which can add value addition to your faster conversions.
First, you need to check your website current speed at the free tool provided by Google at Google Speed Test You will see the results which look like the below :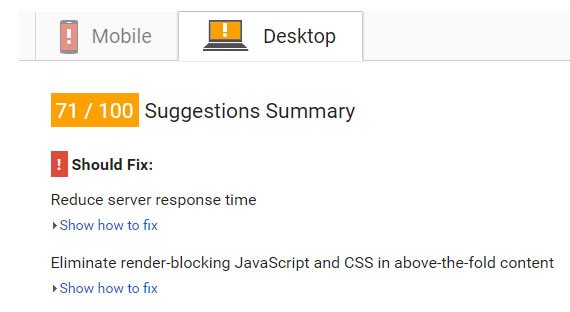 So, how to optimize your WordPress website load time, so that it should open within 2 – 5 secs of time.  Here are the few technicalities & free tools which you can use to optimize your website.
The conclusion of this post :
Here I shared few methods to optimize your WordPress website for great user experience. There are many more ways to optimise your website & get great score on google speed testing tool.
If you need any help, you can reach us at  WordPress website development company.