Digital .. Digital … What is this digital age & why we should serious about this ? Today we see what we are missing and what we can achieve and why we should pay attention to these numbers.
People start absorbing the digital technologies so much in their life that they spend almost 20 – 30% of their daily time on digital kinds of stuff like reading emails, connecting with their friends on social media websites, seeing online videos for information or entertainment, connecting with their interested communities,etc.
Is there any base behind this, Yes of course. See below how many peoples are and what they are doing, which opens a gigantic opportunity for business growth, living, etc.
Global digital snapshot :
A total number of the population we have on this earth is 7.3 billion, in which 3.4 billion people's use internet, 2.3 billion peoples are active on different social media platforms, 3.7 billion are mobile users and 1.9 billion are most active on social platforms.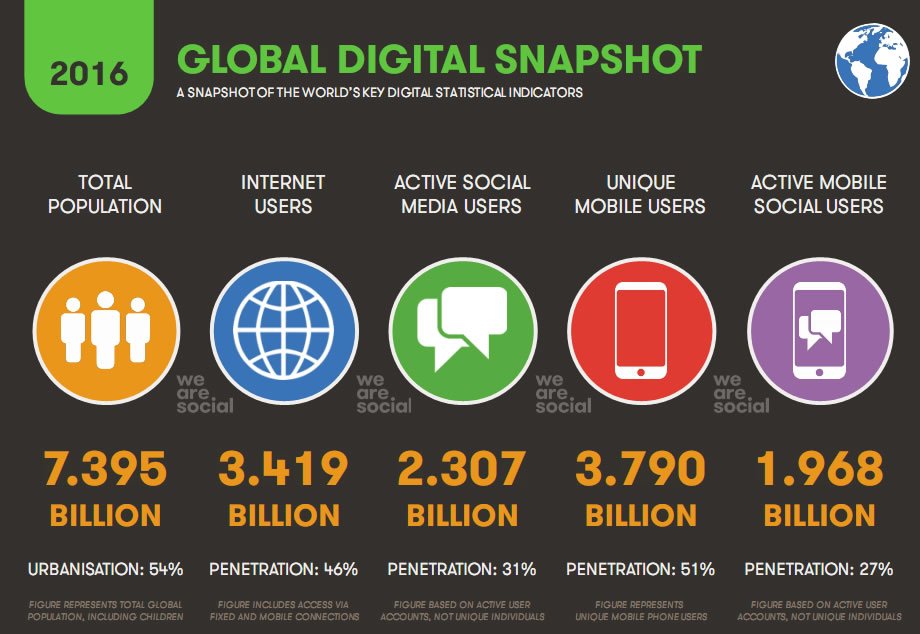 Annual Growth :
See how the trend is changing and keeps growing upwards day by day. The number of active users of internet increased by 10% from Jan'2015 to Jan'2016 which is around 332 million, the number of social media active users increased by 10% further add 219 million of users, new mobile users increased by 4% i.e. another addition of 141 million and number of new mobile social platform users by 17% i.e. addition of 283 million.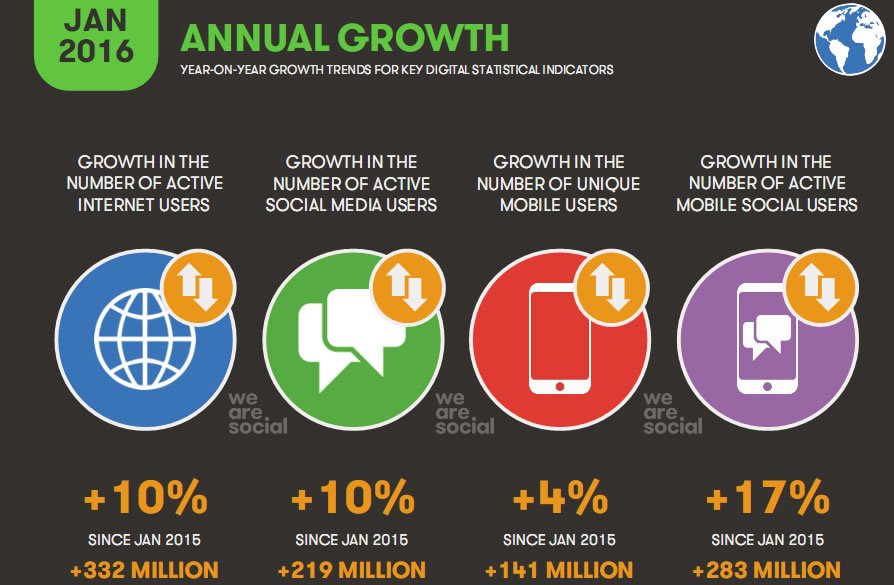 The share of Global users :
See the stats shows global distribution of different digital users. How things are changing and growing time by time.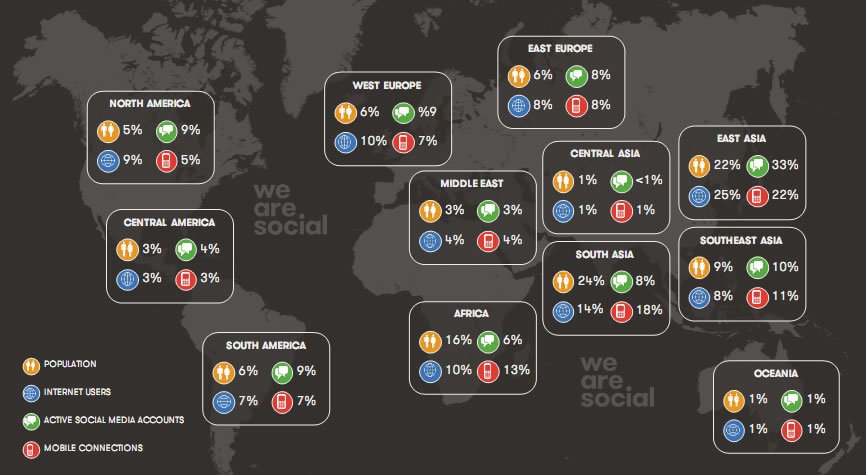 Above numbers are self-explanatory to describe what we are missing if we still not adopt a digital strategy in our business. It's a huge opportunity to grab online masses as your customer and a single hit of your product can give you an immense amount of growth if you strategise your digital roadmap correctly.
We will discuss later one what we should do to target these masses, I am just getting a list of bullet points , see what one suits you the best in terms of digital solutions :
A mobile responsive website for your business is a must these days.
List your products on marketplaces or create your online shopping website if you are selling products or digital solutions.
Mobile application if you have some recurring services or product where you think you need to engage your target customers.
Presence on the relevant social platform(s) which best suits to your business offerings.
Participate in niche communities, groups, online contest, etc to go in front of your customers.
Open up digital media forum, blog if you want to show your expertise to your customers.
and countless more ways to catch the attention of your target customers in this digital world.
If you need a consultation on digital solutions for your business, then you can touch base with the digital solution company & eCommerce web design company. We are happy to help you to scale your growth.